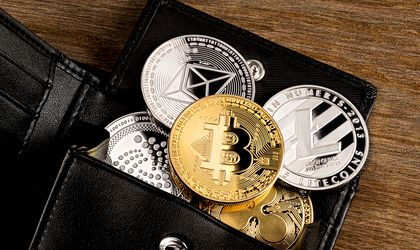 Since the advancement of Cryptocurrency in our mainstream world, we are seeing this phenomenon making quite an impact in the financial industry.
Now, if we speak about the investment scale, then no doubt it is increasing every day!
No matter how low the price falls for Bitcoin or how many 'volatile' warnings one gets. If there is one thing, the finance enthusiast understands that is this-
Cryptocurrency is going to be the future of the financial world, and soon everyone has to adapt to it. This is the next evolution that is upon us. Therefore, if we do not want to risk a 'phase out' for our business, then we have to accept Cryptocurrency.
Start your Crypto trading today from the crypto boom.
Trouble With Cryptocurrency!
However, there are some dangers and risks which are associated with this.
To start with-
– The education system is yet to accept the change and bring Cryptocurrency into its curriculum.
– The cybercriminals are advancing toward Cryptocurrency as well. Considering the rise of crimes.
– The youth are getting excited and gambling with Cryptocurrency without proper knowledge.
Thus, it is our duty to ensure that everyone has basic knowledge. So, if you are planning to get into the Cryptocurrency market, then you have reached the right place.
In this excerpt below, we will be talking about the basics of Cryptocurrency wallets.
What Are Cryptocurrency Wallets
Cryptocurrency wallets are online or offline domains where you can save your earned or mined Cryptocurrencies. They are password protected with multiple authentications, making them a safe place to preserve your digital cold.
However, there are different kinds of wallets, and you have to choose one based on what you are planning to do.
Different Kinds Of Crypto Wallets
So, when talking about the broader distinction. Here are the different distinctions in which you can use Crypto wallets.
1. Hot Wallets
Hot wallets are mostly wallets that are connected to the internet. This means they are online storage of their digital currency. There are three kinds of hot wallets.
– Web wallets.
– Computer wallets.
– Mobile wallets.
– Crypto Exchanges.
– Cloud Wallets.
Although it is known to be the safest place to store your Cryptocurrencies since it is over the internet, they can be interrupted. So, you have to be careful and use multiple authentications if you are using Crypto exchanges or cloud wallets.
You use hot wallets when you are actively trading or mining Cryptocurrency.
2. Cold Wallets
Cold wallets are something that you save offline. Not that you cannot trade with them. You can receive transactions and interest, but the private key is with you. Once you are disconnected from the internet, your presence is gone, which means you can't actively trade or mine.
Hardware
This is one kind of Crypto wallet that can help you to save and store your precious currencies. It protects your private key from the other online method of storage. Because at the end of the day, cybercriminals will be able to penetrate your phone and computer, but never your hardware store. Therefore, it is the safest.
Paper Wallets
It is like a fiat currency, but these printed sheets of paper are different. These paper sheets have a QR code that one can scan to trade. This is the safest form to store since you are not saving it on any device.
However, with paper wallets, you wouldn't be able to gain any interest.
What Is The Risk Factor
Whenever we talk about wallets, the risk factor is something that every Crypto enthusiast is interested to know. Here are some of the risk factors which you have to be wary about.
If you are saving your Cryptocurrencies in hot wallets, especially of the web kind, you should be aware of scams. Not saying one can penetrate and just steal, but easier passwords, email scams, phishing, and device tapping are methods that most cybercriminals use to get your digital currencies.
When your Cryptocurrency is not in use, try to use cold hardware wallets or lock your Cryptocurrencies. However, in this way, you are not really learning anything through active trading. Only through certain interests can your income grow. Bitcoin has the highest percentage of interest, which is 7%, depending on how long you are storing the coins in the cold wallets.