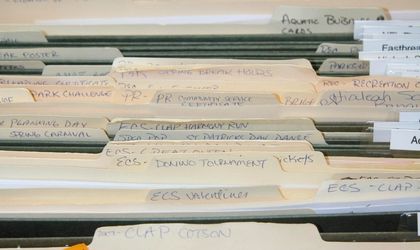 The rising unemployment rate and companies' liquidity needs are the main engine of growth in the debt collection market. According to players the market is predicted to reach EUR 915 million this year, double last year's value. Specialized company officials told Business Review that while firms make up the majority of their portfolio, the demand from individuals is constantly increasing.
Dana Ciuraru
Banks, communication firms, utilities and leasing companies, retailers and non-banking financial institutions have all seen debt recovery pick up, especially this year. "Undoubtedly the worst hit area is the construction sector and adjacent industries. Manufacturers and retailers of construction materials have been affected by the decline of the real estate segment and are feeling the lack of liquidities and so resorting to debt collection services," Monica Paraschiv, general manager of Cluj-Napoca company Transilvania Recuperari Creante, told Business Review.
According to her, another domain giving a lot of work to debt collection companies is insurance. "There are insurance firms which are delaying too many payments to auto-services," said Paraschiv.
Debt collection agencies' activity has intensified during the crisis. According to Recupit & Asociatii officials, the market keeps growing both by number of unpaid debts and value. "Their client portfolio has practically doubled every year between 2008 and 2009, while in the first months of this year the values have tripled, as have the number of debtors. By the end of this year, an even bigger increase in these values, to EUR 915 million, is expected, mainly due to increasing unemployment and the crisis," Recupit & Asociatii officials told BR.
Lawyer Marius Vincentiu Coltuc of Casa de Avocatura Coltuc added, "If a while ago we needed to search for new clients, now it is the clients who approach us for their initiative."
Fighting for every cent
One of the major factors persuading individuals and companies to make use of specialized debt recovery professionals is their need for liquidities. "After closing last year's financial register, most of our clients saw the bad loans, and in the first few months of the year we recorded a large number of demands for debt collection. All this we can ascribe to the financial crisis which has made traders more careful, both in terms of the prompt recovery of arrears, and in being more rigorous in selecting potential collaborators," Ramona Kolcze, senior partner at Kolcze Iliuta si Asociatii, told BR.
Recupit & Asociatii officials agree that the growing trend is explained by the financial crisis and the soaring unemployment. "More and more Romanians are getting into the situation where they no longer make their loan repayments and the greater the delay, the more complicated things get. Those who get into the Credit Bureau database will have problems in refinancing or rescheduling their loans," said representatives.
The debt collection market includes about 750,000 debtors whose repayments are more than 30 days late, while by value the outstanding claims amount to EUR 730 million, according to statistics collated in 2010.
Firms, the main players in debt collectors' portfolio
While for Transilvania Recuperari Creante and Kolcze Iliuta si Asociatii companies make up 90 percent of their portfolio, lawyer Lucian Bagia, GM of GCA Recuperari Debite, told BR that in the banking sector 90 percent of debtors are individuals. "Generally, companies use the services of debt recovery agencies, but lately we have seen an increase in requests from individuals," said Coltuc.
The Transilvania Recuperari Crenate GM said that the most common situations in which individuals make claims are related to real estate contracts, when the constructors have not completed the building. Another category is employees who have not received remuneration, mostly because the employer went bankrupt.
The increased demand is a banquet for debt collectors. According to specialized companies contacted by Business Review, fees range from 5 to 30 percent depending on the sum to be recovered and how long the debt was outstanding. Moreover, some companies such as Casa de Avocatura Coltuc charge an administration fee of RON 250 per file, while others like Recupit & Asociatii do not accept files with a debt value of less than RON 30,000. At certain companies the fee is collected only if the debt is recovered.
Credit lists
Recupit & Asociatii statistics reveal that the average sum recovered from individuals last year was approximately RON 500, while this year it increased to RON 685. For companies these sums range from tens of thousands of euro to millions of euro.
Coltuc said that his law firm's best result was recovering a debt of about EUR 2.4 million (RON 10,000,000), while Bagia's company clawed back EUR 145,000 for a local chemicals producer in 45 days. Transilvania Recuperari Creante had to deal with a case in which a car service was driven to despair after 14 insurance companies delayed paying debts of hundreds of thousands of RON. According to Paraschiv, the total sum was recovered in less than two months.
The process can last from a few days to more than a year.
"Where the firm resolves to settle claims amicably, it is offered deferrals, reductions on the ancillary claims. If they refuse to reach amicable settlement we take them to court," said Bagia.
According to Coltuc, more than 60 percent of cases are solved amicably.
Market specialists say that debt collecting companies should be regulated by a special law. Also, given the increasingly large number of insolvent individuals, the authorities must urgently adopt legislative measures to regulate individual bankruptcy.
dana.ciuraru@business-review.ro