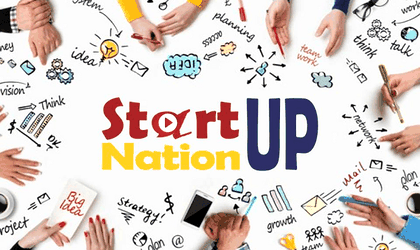 Business Environment minister Radu Oprea said on Wednesday that September 29 will be the last day when entrepreneurs who obtained financing approval through the 2017 edition of the Start Up Nation programme will be able to submit financing requests, and that this deadline will not be postponed.
According to the minister, of 8,444 signed contracts, over 6,500 have already received financing.
"September 29 is the last day to submit financing requests. I have been asked whether the deadline will be postponed a lot recently. There will be no delay, because the last payment day for Start Up Nation 2017 will be at the end of December. I'm asking all beneficiaries in Start Up Nation 2017 to go to regional agencies and partner banks as soon as possible in order to get the money as quickly as possible, because the money exists in the banks and in the accounts of regional agencies. The only thing you have to do is go in with your payment requests," said Radu Oprea.
The minister stated that Start Up Nation is the "star" of the programmes conducted by the ministry and that there were 19,000 applications submitted in 2017, 10,000 projects were selected, 8,444 contracts were signed and payments were made for 6,500 projects.
He added that entrepreneurs who applied for Start Up Nation 2017 are planning to create 21,000 jobs, of which 16,000 will employ individuals from target groups like fresh graduates or from disadvantaged social groups.