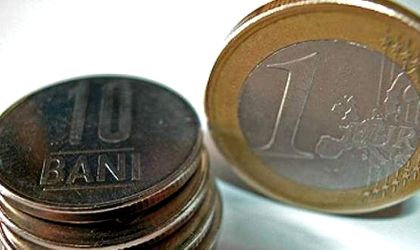 Romania could introduce a Monetary Council – or currency peg – like in Bulgaria that will keep the local currency pegged to EUR but the cost will be the setting of a much higher exchange rate, of RON 7-8/EUR, almost double than the current value, the central bank governor Mugur Isarescu said on Monday.
"A Monetary Council in the case of Romania probably would require an exchange rate of RON 7-8/EUR, at least. Is that what we really need?" Isarescu told reporters in a press conference.
The governor has reacted to some comments of Darius Valcov, an adviser of the prime minister and considered the main economic policy maker in Romania.
Isarescu criticized Valcov's comments saying that the adviser is not familiar with monetary policy and unprepared to set economic policies in Romania.
A monetary council – or currency peg – is an exchange rate policy whereby it attaches – or pegs – the central bank's exchange rate to another country's currency – EUR, in this case.
Bulgaria has introduced a currency board regime in 1997 following a severe crisis that left the country bankrupt.