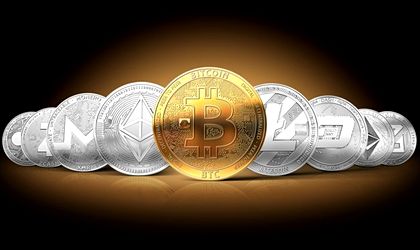 With Bitcoin having experienced a huge year that provided a number of twists and turns throughout 2021, there will be many questioning what 2022 can offer cryptocurrency and the entire industry over the course of the next 12 months.
As everyone will already know, crypto is incredibly volatile, thus making it extremely hard and difficult to predict what may happen over a daily basis, let alone over a period of 12 months. Nonetheless, there is plenty of optimism that the digital asset can continue to grow and increase.
In December, Bitcoin had been reaching trading levels of just around $49,000, which was an increase of 66% from the market price that had been obtained in January 2021, although a lot of the reason for the surge in price has been down to mainstream interest. Figures have shown that the total value of all cryptocurrencies exceeds $2.2 trillion, with Bitcoin said to account for approximately $920 billion.
Ethereum is another crypto token that has managed to experience huge gains over the course of 2021, with coins going from $730 to almost $4,000 per coin. Naturally, the surge of interest in non-fungible tokens (NFTs) has also helped to increase the digital currency's value, as well.
Why has Bitcoin and crypto managed to surge in value and interest?
Of course, when looking at the reasons that can provide an answer when looking at the value and interest of the digital assets, it is clear that there are a number of different factors that have helped them to thrive and grow further.
Gambling has been a huge factor in helping make cryptocurrency go mainstream, as gamblers have been able to enjoy a number of different benefits when they use their favorite virtual currency to enjoy the best cryptocurrency slots that bitcoin casinos provide them with. Members enjoy faster and cheaper transactions, increased security and anonymity, as well as a level of convenience when wagering on their favorite games.
Naturally, many of the benefits mentioned above can be applied as reasons for growth and greater adoption levels, whilst there is also the fact that regulations are starting to come into place, whilst some countries are becoming more crypto-friendly. This includes El Salvador who became the first nation in the world to make Bitcoin a form of legal tender. This move will have only boosted confidence throughout the entire industry.
Will crypto remain as volatile as it has been in 2022?
The million-dollar question for crypto investors all around the world will be whether the volatility levels will still be rather extreme or whether they will flatten out over the course of 2022. Many have decided to invest in digital currency for a number of years, including in 2017 when a price surge of $1,000 per coin had turned into a price that was just under $20,000 just before the year was out.
However, those that invested then will know all too well about the notorious levels of volatility that can be experienced, as 2018 saw Bitcoin dip to an extreme low of $3,500. It was not until December 2020 that the coin got back to the $20,000 mark.
What can be expected in 2022?
Whilst the volatility aspect is one of the unpredictable elements of cryptocurrency, so is the future of the cryptocurrency market. Despite the fact that the industry has experienced a huge surge in interest and adoption levels in recent years, that does not mean the future is any clearer.
Indeed, one of the biggest drivers in regards to the future of digital assets is going to be down to countries and the government policies that they decide to introduce. As we know, 2021 saw the likes of China and Russia provide resistance, with the former of the two banning it completely. However, as mentioned earlier, El Salvador has already decided to adopt it, whilst other countries continue to explore the potential benefits and drawbacks of virtual currency.
What rules should be followed in 2022?
As ever, there is plenty to consider regarding crypto and 2022 is not going to be any different for investors and those who might be thinking about getting involved for the very first time. A number of rules can be followed that may allow for those interested to stand in good stead.
Basic rules include ensuring to invest in small amounts, learning to accept that there are extreme amounts of volatility that can be experienced, not to act on tips due to the lack of credible data whilst only using trustworthy platforms.
Verdict
It is clear that there is a lot to think about in 2022 regarding cryptocurrency, with a lot of it being highly unpredictable. However, there are no suggestions that it can not be another exceptional year and one that can see the industry experience further growth over the next 12 months.