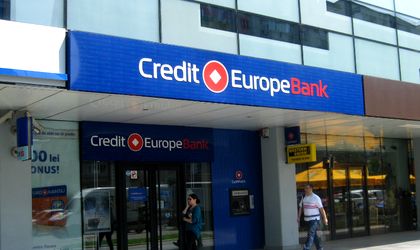 Credit Europe Bank Romania recorded a net profit of RON 53 million in 2018, up 13 percent compared to 2017, after the increase in turnover of the credit cards in the portfolio and of the loans granted to the companies and the decrease in operational expenses.
The bank's results have been steadily rising in recent years, largely due to the sustained evolution of Credit Europe Bank's main products on the domestic market: credit cards – CardAvantaj being the pioneer of shopping cards in Romania – deposits and loans corporate.
"The bank's consolidated financial performance in 2018 is outlined in several strategic business lines. Loans to customers reached the level of RON 2 billion, the deposits attracted by the bank jumped to RON 3 billion, and the circulation of the amounts used on the credit cards increased by over 7 percent compared to 2017. The total revenues remained at approximately the same level in 2017, reaching RON 209 million in 2018, and operating expenses decreased by about 10 percent compared to the previous year. In 2018, we continued to invest in new technologies and the digital component, which are important development directions for 2019 that already mark for Credit Europe Bank Romania the launch of gadgets – sticker + bracelet – AVANTAJ2go and OPTIMO2go, attached to our credit cards in our portfolio," said Yakup Cil, CEO of Credit Europe Bank Romania.
In the retail segment, the number of credit cards increased by about 3 percent and the turnover of the related usage amounts by approximately 7 percent as compared to 2017 as a result of consumer demand, but also of attracting new customers and partner stores to the current portfolio, and the Credit Europe Bank credit is frequently used by customers to make payments. For the year 2019, it is expected to increase the number of transactions, especially those without cash, due to contactless gadgets made available to customers.