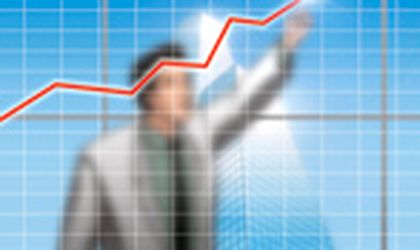 All companies active on the local market have felt intensely the manifest and dramatic consequences of the global credit crunch and subsequent recession. A significant shrinking of turnovers, higher levels of temporary or final unemployment, difficulties in collecting money and the drying up of cash-flows are some of the negative effects that SMEs are feeling at the moment. After many years of high growth rates, these companies have seen their outlets take a hit, and have been forced to adapt their business strategies to the current climate. SME managers have also had to adjust their planned investment projects, to go back to the drawing board with their strategies and to take cost-cutting measures. Moreover, cash-flow difficulties have had another negative impact: lenders have seen their customers' late payments increasing from month to month. With many investment projects having been canceled or postponed, lending activity has decreased too. "Many SMEs didn't have enough money at the beginning of the crisis, and they didn't manage to impose new payments terms and collections for their customers," said Roxana Hidan, deputy manager of the SME product management division at OTP Bank Romania. The future isn't much brighter, at least for SMEs. According to a study conducted by the National Union of Romanian Employers (UNPR), Romanian businesspeople are pessimistic about the possible recovery of the local economy in 2010. Some 37 percent of respondents told the researchers that their turnover had dropped by over 20 percent this year on 2008, while 27 percent reported that this financial indicator was down by around 20 percent. Some 19 percent said that their turnover had fallen by 10 percent this year on 2008 while 17 percent of them declared a 5 percent decrease. In this context, cost-cutting measures are one of the main objectives for SMEs. According to a study conducted by Ka&Te Associates, an IT consulting and services firm, 60 percent of small and medium companies in Bucharest now outsource their IT infrastructure and administration to another firm, in order to cut costs. The study was conducted on 200 SMEs. The significant reduction of SME activity this year has also influenced their capacity to secure bank financing. At the same time, lenders have become more cautious when granting loans, whether to a company or an individual borrower. "Fewer entrepreneurs have been interested in signing a new loan contract this year, and lenders have also been more prudent over their financing requests," confirmed representatives of Banca Transilvania (BT). Elsewhere, Dragos Cabat, managing partner at financial consultancy firm Financial View, admitted that lending to SMEs was blocked in the first part of this year. "We noticed a little revival in the last few months, but now SMEs are able to access lower financing than in the past, at the same level of guarantees requested by the banks," said Cabat. SMEs are among the most high-risk borrowers, based on their weak financial structure, reduced access to financing and strong competition on some of their markets.As for the total value of new loan contracts signed by SMEs this year, Cabat said that it had been at least 85 percent lower than in 2008, while the loan balance had shrunk by about 50-70 percent. According to Cabat, the local credit crunch was down to banks' more limited access to refinancing sources and the increased importance of the state as a banking customer: lenders have become more interested in financing the state due to its higher profitability. "Besides, banks have been more cautious over lending to small companies with volatile incomes and lower real estate guarantees," added Cabat. Meanwhile, BT representatives said that the bank's volume of loan contracts signed in 2009 was comparable to that posted in 2008. "This year we registered a marginal increase in our lending volume to SMEs. Our annual increase rate has been about 60-70 percent in recent years, except 2008," they added. As for OTP's loans evolution in 2009, Huidan also said that it was comparable to last year. According to Lucian Cojocaru, executive manager of the network's commercial area at BRD-Groupe Societe Generale, the SME sector is currently suffering from both the economic downturn and its inherent structural weaknesses. "Generally we are trying to adapt our offer to each company, which means paying more attention to details and analysis. No SME customer is rejected for financing by default," said Cojocaru.
Different strategies for different lenders
Lenders' strategies for SME customers are different from one player to another, but they all have something in common: caution and adaptation to the current economic conditions. BT for example chose to bring onto the market its Ready Guaranteed Loan ("Creditul Gata Garantat"), in partnership with the National SME Credit Guarantee Fund (FNGCIMM). Bank representatives said they expected to double the number of this type of loan to over 3,500 by the end of the year. "We have signed almost 2,000 loan contracts so far. The launch of the Ready Guaranteed Loan has led to an increase in other credits from our portfolio," they added. As part of the lender's strategy for this year, Huidan said that OTP had set up a restructuring plan for its loans but continued to lend to those SMEs that were able to adapt to the current market conditions and come up with valid projects. "We have signed loan contracts with both existing customers and the new ones," added Huidan. Some banks are counting on launching new products for SMEs, with Raiffeisen Bank being one of them. The lender recently launched its nano overdraft, a credit line dedicated to SMEs with less than EUR 1 million in turnover (RON equivalent) that have not previously borrowed from the bank. Would-be borrowers must have had an average of over EUR 5,000 pass through their account each month throughout this year. The nano overdraft is a small credit line that doesn't require real guarantees and has no interest or fixed monthly fee charged in relation to the value of the credit. "This product is dedicated to those highly dynamic SMEs which have put significant sums through our accounts," said Monica Udrescu, manager of the SME division at Raiffeisen Bank.
Great expectations
Things are getting better for SMEs in terms of lending, bankers say. The first signs of recovery have been visible since September. "I just hope this trend will be a sustainable one on the medium term," said Cabat. According to him, SMEs will remain the main driving force for capitalist economies, so a recovery in their financing is expected. But he hopes that the market will not see financing for speculative purposes sooner, and that lenders will be more responsible regarding their exposure to risk. The current crisis will distinguish the sound SMEs from the others and will force the survivors to become more professional in the financial, marketing and sales areas. "Lending will bounce back along with the economy's recovery, but it will be a gradual recovery," predicted Cojocaru. As for the evolution of lending to SMEs, representatives of BT expect the next quarter to be a difficult one and predict an increase only after that period. The lender intends to launch some loans adapted to the new conditions on the market next year.