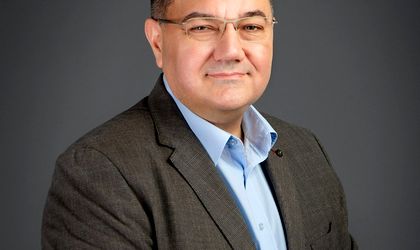 Inflation is changing consumer behavior, but a recent survey among corporations is showing that it alters corporate behavior too. The Chief Financial Officers are planning reductions in spending while CEOs plan to fight inflation by increasing prices. Corporate profit margins are near record highs in both US and Europe, showing companies have been successful so far at managing inflation pressure. But consumers' lack of money might throw a wrench into the corporate plans.
Market commentary by eToro analyst for Romania, Bogdan Maioreanu
A survey made by the consulting company Gartner among 400 CEOs and business leaders in North America, EMEA and APAC across different industries and companies sizes is showing that for more than half of respondents the preferred tool in fighting inflation is to raise prices. Sixty-two percent of CEOs see general price inflation as a persistent or long-term issue. Their top response to inflation is to raise prices (51% of respondents), rather than responding with productivity and efficiency (22% of respondents). In fact, productivity and efficiency are not even in the top 10 business priorities for CEOs this year. Therefore we might still see price increases in the very near future.
The fighting inflation by raising prices approach of the business leaders might receive a reality check very soon. A survey about the impact of the rising costs of living on consumer spending made in the UK revealed that already one third of consumers are buying less of the things they want in 2022 and another third will spend from their savings to be able to meet the rising costs of living.
A May survey of 182 CFOs and senior finance leaders showed that CFOs will increasingly turn to cost reductions if above-average inflation continues into the fourth quarter of this year. Fifty-four percent of respondents said that price hikes remain their top tool for now, but only 25% expected to continue to rely on price hikes if high inflation remained high in Q4 of 2022. The trend was opposite for cost reductions, with only 20% of respondents currently favoring the strategy as their primary tool, rising to 39% if inflation persists.
Capital expenditures are also growing strongly, reflecting some optimism on the future. The survey data revealed that automation will remain a consistently viable primary action for about a quarter of CFOs over the short and medium term, with interest in this strategy slightly rising if inflation persists. Notably, automation and price increases were selected by a near equal number of respondents as their planned primary action to combat inflation, if needed, in Q4 of 2022. The companies rush automation to manage rising wages and cost pressures they see coming.
As another survey identified the lack of postpandemic talent as the first risk after cyber attacks having new ransomware models, automation of boring or less productive tasks makes sense in reducing costs and allowing staff to concentrate on the business development. As this is consistent with RPA we might see tailwinds in this industry dominated by UiPath, the Romanian born unicorn. The company shares lost almost 80% of their value in the past 12 months despite being market leader.
CFO's are going to continue their IT investments through 2023, at the enterprise level, 46% of respondents said they are scaling up their digital plans, while 32% said that no changes were planned. Artificial intelligence (AI) is now reported as the most impactful new technology among CEOs for the third year in a row. But despite the craze, 63% of CEOs see the metaverse as either not applicable or very unlikely to be a key technology for their business.