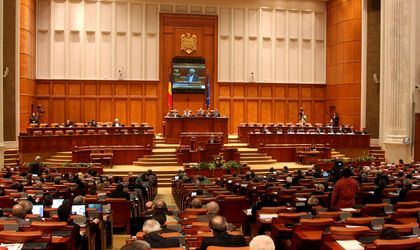 The creation of Romania's Sovereign Investment Fund, which includes the best 33 state-owned companies, was approved by the Chamber of Deputies on Wednesday with 174 votes, despite fierce resistance from the opposition parties.
The fund will include companies like Hidroelectrica, Romgaz, Nuclearelectrica, Aeroporturi Bucuresti, Loteria Romania, Imprimeria Nationala, Oil Terminal and the government's minority stakes in OMV Petrom, Electrica, Engie, Telekom or E.ON.
The draft of the law that allows the creation of the Sovereign Fund included 23 companies, but the government coalition PSD-ALDE included other 10 companies in the parliament.
The main opposition parties in Romanian Parliament – PNL and USR – fiercely opposed the idea of the fund and said they will contest the law to the Constitutional Court.
The former PSD prime minister Victor Ponta also joined the opposition parties to accuse the leader of the PSD, the controversial president of Chamber of Deputies Liviu Dragnea, that he is preparing to sell Romania's best companies to foreign interest from Israel and Russia.
An opposition member of parliament claimed that the creation of the fund is "the biggest robbery of the last 25 years" in Romania.
The government says that the new fund, with a capital of around EUR 2 billion and companies and stakes worth close to EUR 10 billion, will allow it to invest more money in the development of the country.