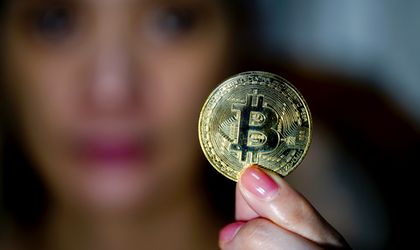 The use of bitcoin for commercial payments has dropped dramatically this year, even as the original digital coin starts to fulfill one of the basic features of any payment currency: stability, according to Reuters.  
The value of bitcoins handled by major payment processors shriveled nearly 80 percent in the year to September, data from blockchain researcher Chainalysis shows. That suggests the cryptocurrency is struggling to mature from speculative asset to a serious alternative to state-issued money.
Months of relative calm in bitcoin prices after the wild swings of last winter had fueled hopes it would become widely used for payments, its intended purpose.
But its collapse in use as a payment currency has instead left big finance and crypto insiders eyeing better technological infrastructure to help bitcoin take off as a way to pay.
"There would have to be a stability requirement if it is to become another form of money," said Joni Teves, a strategist at UBS in London. "But one thing that would take bitcoin into the mainstream is scalability — is it able to process the value or volume of transactions that money tends to do?"
The blockchain technology, where all bitcoin activity is recorded and validated, can only process a fraction of the transactions per second that major credit card companies can. That renders its mass use impractical.
Bitcoin still endures torrid swings in price, as this week's 30 percent plunge shows. For a spell last month, though, the cryptocurrency was more stable than U.S. stocks.