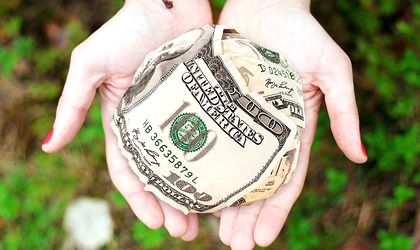 Whether you are a customer or a business owner, you must have got confused about these two terms, chargebacks and refunds. Sometimes, you may have thought them to be the same. However, in the card industry, these two are completely different and have a specific meaning and functions. 
Refund is simply repayment of a sum of money, if a customer is not satisfied with a business' goods or services, and the business owner has to return the complete payment of the same after procuring the product from the customer. 
Chargebacks, a bit trickier to understand, it happens when a customer disputes a card payment on their statement, the money is returned to their card account via a chargeback. 
When a chargeback occurs, the disputed payments are withheld from the business while the card issuer resolves the situation and makes a decision. These money are returned to the cardholder if the bank rules against the business. The disputed monies will be returned to the business if the bank decides in the business's favor. 
In this piece, we will help you understand the difference between the two and when to use each. However, if you want to know in detail about chargebacks, check out Chargebacks911.com. 
Chargebacks & Refunds
To make it quick and easy for you to understand, in the following table, you will learn about the difference between chargebacks and refunds. Keep reading.
| | |
| --- | --- |
| Chargeback fees are costly and can make you pay up to 20$ to 100$. | Whenever a customer has a valid problem with the purchasing process or the product, give him the option of a refund, rather than leaving him with no alternative.  |
| The fee amount depends on the payment processor and the estimation of the merchant's level of risk. | In some cases, you can offer your customers refunds just to avoid chargebacks. |
| Merchants who are in high-risk industries have to pay higher chargeback fees. | Via communication, you and your customer can resolve the issues rather than giving the option to the customer to go and directly talk with the bank. |
| You can ask the customer to return the product as you are no longer a part of the conversation. | The customer will return the product willingly. Hence, you can resell it.  |
| Merchants dealing with Chargebacks will have a negative impact on the bank as well as card associations. | It is the easiest and better way to maintain good bonds with customers, so the reputation would not be affected. |
Apart from all the points as mentioned above, the most common difference is that refunds are very quick and easily implemented compared to chargebacks because they are very time-consuming. You need vast knowledge of complex regulations, strategies, expectations, and more for chargebacks, whereas you need your simplest skills to issue a refund.
Functions of Chargebacks
If any case goes through all 5 stages of chargebacks, it takes longer than a month to reach the final decision
Chargebacks are strictly investigated, and fines are quickly taken if any activity is increased.
Without instructions or warnings, funds are violently removed from your account.
If the chargeback ratio of any merchant rises from 0.9% to 1%, then it can result in serious consequences like fees, higher reserve requirements, fines, and even termination of the merchant's account.
Functions of Refund
From the beginning, all refunds are clear within a week or less.
Refund counts are always on the watch, so eventually, there is low risk of any kind of theft.
Customers will be aware of the forthcoming revenue losses.
Your customer will directly tell you the issue so that you can quickly solve it. 
What is better to issue? Chargeback or Refund?
From the differences mentioned above, it must have been clear to you all what would be your preference when it comes to money management.
To clear your doubts more precisely, let's read further.
Chargebacks are too expensive and need much hard work to make a proper decision. They are very boring and confusing to negotiate. To make it easy, here are a few points that help you choose why people should prefer Refunds instead of chargebacks. 
Easy way to keep a customer/ customer service
Giving refunds to your customers would automatically create a healthy bond between both of you. So if in the future you made any mistake and the customer's complaints are valid, then you can solve it through proper communication.
Issues can easily be identified
If the customers have already complained regarding the chargeback issues then it will take you 2 to 3 weeks to know the exact issue. Whereas in the refund process, you have direct interactions with the customer so it will be very easy to know if there is any problem with them. Study the problems properly to be quick if the same problems occur. 
Refunds save a lot of money compared to chargebacks as they do not have the same penalties or charges. 
If your product has been shipped but you changed your mind that you no longer require the product then you can cancel it and refund will be done within a week or less than that.
In chargebacks the best ratio is 1 out 100 successful orders. This chargeback ratio rate is the standard industry rate.
FAQs
When can I use a chargeback?
The chargeback process remains upto 120 days from the day you bought the product. Make sure to claim this method only if you have not received a refund from the seller.
How many types of chargebacks are there?
There are 3 types of chargebacks, classified as – merchant error, criminal fraud, friendly fraud.
In what case you file a chargeback case?
When the cardholder claims that the transaction is invalid and there is no need to pay it.
Conclusion
In this article, there is a lot to know about the benefits of refund and disadvantages of chargeback. Whether you are a business owner or a customer, you should stay updated about the marketing facts. The major and most common differences between Chargeback and Refund will clear your thoughts on what to prefer the most.