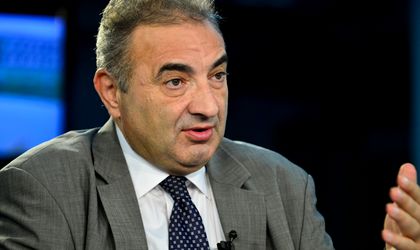 "In order to ensure a solid basis for the provision of public goods and services, it is necessary that the financial system be substantially revised, with a focus on the progressive taxation of incomes for individuals – a measure that is imposed objectively, in the context of the major structural changes in terms of income distribution and population wealth in the past 30 years," said the National Bank of Romania's prime vice-governor, Florin Georgescu, during an event on Tuesday.
The former Finance minister often promotes the idea of progressive taxation publicly, and he held the same type of speech in both 2017 and 2018.
"Adopting these improvements of the domestic fiscal system is necessary, all the more when considering that Romania has a fiscal-budgetary trinity that's impossible to achieve:
Higher purchasing power for citizens as human and physical infrastructure develops;
Maintaining the total budget deficit below 3 percent of GDP, in parallel with the reduction of the structural budget;
In the context of the deficitary redistribution of new value in the economy, not using fiscal policy as a means for redistribution between production factors (capital and labour) and within these, based on economically stimulating and socially fair criteria," Georgescu stated.