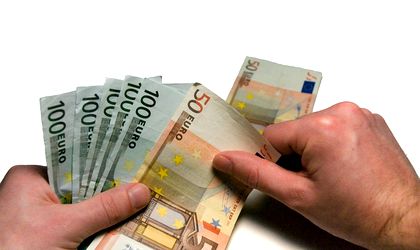 The general lockdown against COVID, have led to a series of changes regarding the payment behavior of Romanians. To see how big these changes are, NOCASH and iSense Solutions conducted 500 online interviews among internet consumers in the week of April 13-17 a.c. The survey is representative for the urban environment, for the population aged between 18 and 65 years.
The frequency of online shopping is increasing
Those who did not buy online before COVID-19 will keep their habit and after, their number remaining relatively unchanged (6-7 percent of respondents). Instead, those who already bought online before the pandemic said they would do so more often after.
However, the behavior during the pandemic will not be maintained even after the pandemic. This is best seen in the case of those who said they shop online at least once a week. Although their share doubled during the pandemic (from 8 percent to 18 percent), after lifting the restrictions, respondents will return to their initial behavior (the share falling to 10 percent).
If before the pandemic more than half paid their taxes offline (55 percent), the percentage has dropped to only 28 percent today. Also, a significant reduction of offline payments is registered in the case of fines (from 34 percent to only 16 percent).
The number of cash payers has been reduced by 50 percent
Contactless technology was even before the health crisis widely adopted by Romanians. Basically, on both Visa and Mastercard cards, nine out of 10 payment transactions were contactless. In this context, one of the working hypotheses that were tested was whether Romanians used digital wallets more for payments. In other words, if they put their card in the apps, to pay directly with the mobile phone. The graph below shows an increase of five percentage points.
The biggest impact is observed in the case of cash payments. The share of those who said they frequently make cash payments has fallen from 45 percent before the pandemic to 21 percent today.
"As expected, COVID-19 is the most effective campaign to date for the promotion of electronic payments and the adoption of remote banking. Even if the percentage of those who prefer cash has remained unchanged, a sign that those who should have been attracted to the system have already been attracted, those who paid online and before the coronavirus crisis, now do it more frequently and, moreover, move to a new stage: mass adoption of digital wallets," said Sergiu Cone, CEO  NoCash Ccapital Consult.