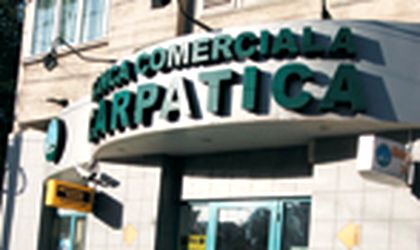 Losses registered by Carpatica bank decreased by 80 percent y/y to RON 31.5 million in 2011 on Romanian accounting standards in a difficult economic-financial context. The lender's assets gained 29 percent y/y to RON 3.7 billion, due to an increase in public effects and assimilated debt which stood at RON 1.6 billion at end-2011.
Bank revenue lost 19 percent y/y, while expenses reduced by 30 percent y/y on 2011.
Deposits increased by 4.4 percent y/y to RON 2.5 billion, and the loan to deposit ratio was 49 percent.
The lender's solvency rate stood at 11.73 percent at-end 2011, while the liquidity index was 35 percent.  
Carpatica bank has a network of 155 units and its shares are tradable on the Bucharest Stock Exchange.

Ovidiu Posirca