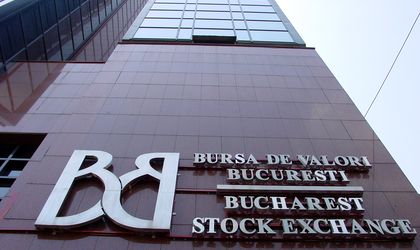 The shareholders of the Bucharest Stock Exchange approved in the Extraordinary General Meeting the establishment of a joint stock company to be authorized as a local central counterparty (PPC), a project worth a total of EUR 16 million, of which the BVB contribution will be up to EUR 10 million.
"The new infrastructure will create the premises for an accelerated market development without incurring cost increases. The local central counterpart takes into account the specificity of the Romanian market, with a brokerage industry in which the brokerage houses are poorly capitalized. Trading tariffs will not increase for brokers or customers, but investors will have the opportunity to trade with more investment strategies and, as the market develops, we even plan to cut tariffs," said Adrian Tanase, general manager of the BSE.
In the substantiation of the proposed business plan, the projections for the first ten years in terms of CCP revenues in the major business lines that support it – the spot market, the derivatives market, financial income, membership activity (reflecting ownership fees) – a feasible project, considering a number of conservative premises for increasing the trading activity in the capital market and the energy market. The partnership between BVB and OPCOM (Operator of the Romanian Electricity and Gas Market) will allow profit from the second year of activity, according to the project's baseline scenario, the communiqué says.
In addition to the transactions conducted on BVB-managed markets for shares, bonds, financial derivatives, the CCP project will offer clearing services for transactions in the energy market even from the first stage of its launch. From the first stage, futures with underlying electricity support will be available.
Last week, Victor Ionescu, OPCOM Chief Executive Officer, said the institution he represents will own at least 20 percent of the social capital needed to set up the CCP.
The most important role of CCP will be to guarantee market integrity by reducing counterparty risk. The new entity will contribute to the diversification of the derivative product range and will lead to a doubling of the daily average trading value.
"The central counterpart changes the rules of the game into the capital market. We want to have a market, both spot and derivatives, much more attractive for all participants. In the proposed plan of shareholders, the baseline scenario aims at doubling the daily average trading value, from EUR 10 to 20 million per day over the next ten years. The establishment of the CCP is not a panacea to get out of a potential under-liquidity, but it is the project without which we could not talk about a sophisticated capital market for all types of investors," said the general manager of the BSE.
Prior to the BSE shareholders decision, the local central counterparty project received confirmation from the Financial Supervisory Authority (ASF), the National Regulatory Authority for Energy (ANRE) and the National Bank of Romania (BNR).