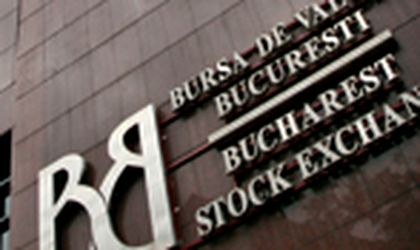 The net profit of the Bucharest Stock Exchange (BSE) increased by 197 percent y/y to RON 17 million last year, while the turnover gained 66 percent y/y to 21.7 million, due to higher trading income and the listing of new companies.
Operational expenses were up 18.6 percent to RON 15.3 million, due to higher provisioning and the restructuring of the BSE executive and administrative boards.
The BSE had an operational profit rate of 30 percent, while return on investment was 16.6 percent.   
Traded value of shares, units and rights increased by 46 percent to RON 1.7 billion in Q4 2011 versus Q4 2010, while the market capitalization of companies including the BSE and Rasdaq increased by 2 percent to RON 57 billion on Q4 2011, when there were 79 listed companies.  
Ovidiu Posirca