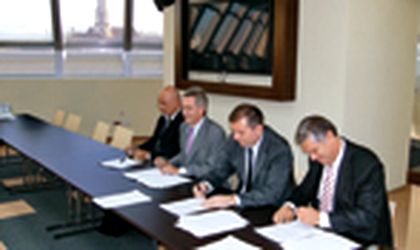 The transaction is accompanied by an exclusive bancassurance agreement for non-life products.
BT Asigurari is the ninth biggest insurer on the non-life insurance market and the twelfth largest on the life insurance segment, with a market share of four percent. Its estimated gross underwritten premiums stand at EUR 88 million this year, up 47 percent compared to 2006.
In the first quarter of the year, BT Asigurari posted a EUR 40 million turnover, 40 percent higher than the previous year. Growth over the 2004-2006 period is 162 percent, compared to the 54 percent general market growth for the same time span, said the company.
Aside from growth-related factors, BT Asigurari has the second-largest insurance distribution network in Romania, comprising some 270 agencies and branches throughout the country.
Groupama is the third largest insurer in France posting a EUR 14.16 billion turnover in 2006 and net profits of EUR 753 million. The company has subsidiaries in Spain, Italy, Great Britain, Hungary, Turkey and other countries in Asia.
Ana-Maria David