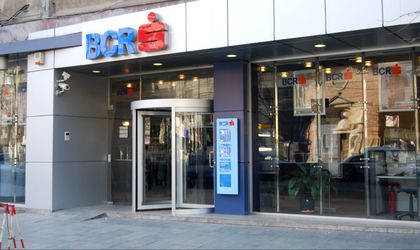 BCR registered an increase by 11 percent in the first half of the year in the operating result, up to RON 822 million (EUR 173.3 million). The net profit was affected by a significant one-off provision allocation related to the activity of BCR Banca pentru Locuinte.
"Our solid operational result is a proof of the fact that we are meeting our customers and partners' expectations, and we are committed to supporting the development of the national economy," said Sergiu Manea, CEO Banca Comerciala Romana .
In retail banking business, BCR generated total new loans in local currency to individuals and micro-business of over RON 3.5 billion (EUR 745 million) in H1 2019 driven by cash loans. New originations were constrained by stricter debt-to-income (DTIs) applied starting January 2019, with a higher impact on mortgage sales. BCR is one of the few banks in the market offering standard mortgage with 5 year and 10 year fixed-rate aiming to protect its clients. In addition, 34 percent out of the total funds for the First House for 2019 were allocated to BCR.
In corporate banking business, BCR (bank only) approved new corporate loans in amount of RON 3.6 billion (EUR 761 million) in H1 2019. Major sectors such as manufacturing (automotive, chemicals, machinery), energy & utilities, agriculture and healthcare were financed.
The stock of financing for the SME segment (incl. BCR Leasing subsidiary) increased by 16 percent year-on-year to RON 5.8 billion (EUR 1.2 billion) as of 30 June 2019, as a result of a higher focus on new business and advance in leasing. Real Estate segment was strongly up by 48.2 percent year-on-year boosted by the new office and commercial projects financed over the last year.
BCR approved a record level of 1,200 loans for the Start-up Nation program in just two months from the product launching, having the best equipped package for start-ups. In addition, we launched a new product for grant management for Startup Plus and Diaspora Start-up, reaching 2,000 current accounts in H1 2019.
BCR continued the BCR-InnovX Accelerator program, by organizing the first BCR-InnovX Tech Conference dedicated to start-ups and investors and initiating the second group of 10 start-ups, with a turnover or attracted financing of up to EUR 100,000.
BCR is the only bank that offers business education and tailor-made financing for NGOs and social enterprises, approving a total of EUR 1 million at H1 2019.
In the first semester of 2019, BCR has accelerated the digitalization and simplification of operations. The intelligent banking platform George reached 600,000 users in H1 2019, for both individuals and micro. George has been continuously improved with new functionalities, including George Pay, the payment solution for smartphones and George Store. In H1 2019, over 35,000 plug-ins and products were activated by customers in George Store.
BCR registered a significant increase in the number of contactless transactions, reaching a level of 74 percent, as compared to 64 percent in December 2018.
BCR has successfully launched Casa Mea, the first digital solution for mortgage loans assisting the customer throughout the entire loan granting process – ensuring smoother and more convenient document management and interactions with the bank, notary public and property assessor.
H1 2019 financial highlights
BCR registered a net loss of RON 20.8 million (EUR 4.4 million) in H1 2019 due to significant one-off provision allocation related to the activity of BCR Banca pentru Locuinte, despite the robust operating result, low risk costs and good performance on all business lines.
The operating result increased by 10.9 percent as compared to H1 2018, up to RON 822 million (EUR 173.3 million), supported by better operating income.
Net interest income increased significantly by 15.4 percent, to RON 1.11 billion (EUR 234.1 million), from RON 962.3 million (EUR 206.7 million) in H1 2018, on the back of a higher interest rate environment and higher customer loans and deposits.
Net fee income advanced by 5.6 percent, to RON 368.9 million (EUR 77.8 million), from RON 349.4 million (EUR 75 million) in H1 2018, mainly driven by higher fee income generation in lending and insurance business.
Net trading result decreased by 13.3 percent, to RON 162.9 million (EUR 34.4 million), from RON 187.8 million (EUR 40.4 million) in H1 2018.
The operating income increased by 9.6 percent to RON 1,690.2 million (EUR 356.4 million) from RON 1.54 billion (EUR 331.2 million) in H1 2018, mainly driven by net interest income on the back of higher interest rate environment and higher customer loans and deposits.
General administrative expenses in H1 2019 reached RON 868.2 million (EUR 183 million), up by 8.4 percent in comparison to RON 800.7 million (EUR 172 million) in H1 2018, mainly due to higher annual contribution to deposit insurance fund in 2019. As such, cost-income ratio improved to 51.4 percent in H1 2019, versus 51.9 percent in H1 2018.