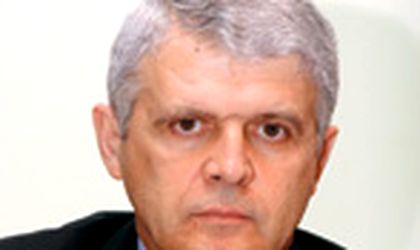 There is no deadline for appointing a new CEO, said Erste Bank spokesperson Ionut Stanimir. "We are scanning the market. It is more important to find the right person than to hurry to appoint a new CEO," said the Erste Bank rep.
He also said the bank was not necessarily set on finding a local specialist.
"Nationality is not relevant. BCR is of strategic importance for Erste Bank, therefore we aim to find the right candidate," said Stanimir.
Danila's decision to relinquish his position is effective as of December 1st and was mutually agreed between him and BCR, said the bank. Wimmer's chief objective from thereon will be to complete BCR's integration into the Erste group following the bank's privatization roughly a year ago. In addition, the interim CEO will focus on improving the management system and the performance models of BCR, as well as on consolidating the lender's chief position on the market.
"I consider that I and the entire BCR team have acquired an outstanding success up to now. I am certain that my successor will continue BCR's success story and I wish him and the bank all the best," said Danila.
"We would like to thank Nicole Danila for his crucial contribution to the bank's solid financial results. We understand and respect this decision, on whose timing both parties have agreed," said Andreas Treichl, Erste Group CEO.
Before quitting his position, Danila had run BCR for seven years, after having worked for the Bucharest-based branch of the American bank Manufacturers Hanover Trust, for Chase Manhattan and the central bank up to 1999.
That year, he was the banker used by the central bank to handle the special administration of bankrupted Bancorex, which later merged with BCR.
Ana-Maria David