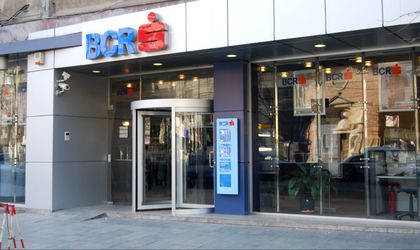 BCR Leasing IFN signed a new loan agreement with the European Investment Bank (BEI), which represents the second tranche (EUR 30 million) of a total credit of EUR 100 million, on December 3, 2018. The loan will be used to finance small and medium-sized enterprises and medium-sized enterprises that will implement projects in the fields of industry, services and infrastructure.
The loan is in line with the BEI's strategy to support small and medium-sized enterprises in Europe, and more than 90 percent of the loan is expected to have beneficiaries from the Cohesion Regions of Romania. To this end, BCR Leasing unites its forces with the EIB, thus continuing a successful collaboration.
"BCR Leasing continues to develop the partnership started in 2014 with the EIB, directing the resources obtained to small and medium enterprises and to medium-sized enterprises in Romania. With EIB support, BCR Leasing offers very important additional financial benefits: easy and convenient loan access, financial consulting and related services that enable long-term productivity growth and better compatibility with a dynamic and complex economic environment. BCR Leasing is investing resources to build smart financing services that help the economy and the Romanian society to reach the level of development of the European Union," said Bogdan Speteanu, CEO of BCR Leasing.

"EIB support, provided in cooperation with our strategic partner – BCR Leasing for small and medium-sized enterprises – is of crucial importance because these companies represent a strategic segment of the Romanian economy, both in terms of generating economic growth and the creation of new employment opportunities. We expect the new loan to benefit more than 400 companies that would lead to the employment of at least 35,000 people," said Andrew McDowell, BEI vice president and responsible for BEI operations in Romania.
BCR Leasing IFN SA (BCR Leasing) is a member of the Romanian Commercial Bank Group, part of the ERSTE Group.