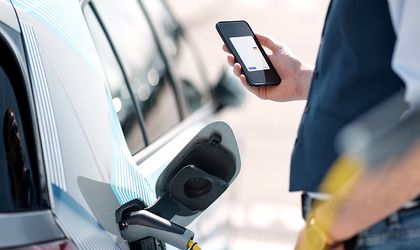 Visa is today launching a call to standardise the systems for seamless, interoperable payments in electric vehicle (EV) charging points across Europe. The company believes that the European EV charging industry should commit to providing consumers with the freedom to pay with their chosen method – primarily by adopting open-loop and interoperable payments.
At present, there is no widespread industry standard for payment acceptance at EV charging points. This leads to a system where consumers across Europe often do not have a choice of payment method and are forced into a single option (for example, signing up to an app or provider programme) or even face not being able to charge their vehicle because they aren't registered with the required subscription service. Only a small number of European countries, such as Germany, have legislated for a standardised approach.
To assist with making progress for consumers on this issue, Visa is launching a consultation with EV charging point manufacturers and other industry leaders to identify barriers and solutions to the widespread acceptance of interoperable contactless and digital payments.
Visa has also announced it will become the first company from the financial services and payments industries to join the Charging Interface Initiative (CharIN) as a full member. CharIN is dedicated to promoting global charging-related standards by bringing together participants from across the e-mobility value chain to develop a global infrastructure, a secure charging and payment protocol, and new technologies to ease the transition to EV and encourage more adoption, faster. Through its CharIN membership, Visa aims to use its payments expertise to support these objectives.
Charlotte Hogg, CEO, Europe, Visa, said: "We believe the widespread adoption of electric vehicles is key to helping Europe meet its net zero targets. Ensuring people can easily pay to charge their vehicles is essential if we want them to go electric. At the moment, this is not the case. We believe this must change so consumers have the choice they deserve.
"We want to play our part in finding solutions to this challenge which is why we've launched an industry consultation on how contactless and digital payments can be accepted as standard. We're also looking forward to participating as a member of CharIN to advance the debate."
Claas Bracklo, Chairman, CharIN e.V., said: "Since we are reaching a tipping point for electric vehicle adoption, the need for a global standard to connect infrastructure and to provide a seamless experience for electric vehicle drivers has become more important than ever.
"While CharIN has been working for many years now with OEMs, charger manufacturers, software and component suppliers, energy providers, utilities, and many other stakeholders of the EV charging value chain, we recognize that also the ease and consistency of applicable payment methods are critical to a smooth customer experience. Therefore, we are thrilled to have Visa on board of our alliance now willing to contribute with their wealth of experience to make sure that the customer payment experience will be easy, fast, and secure."