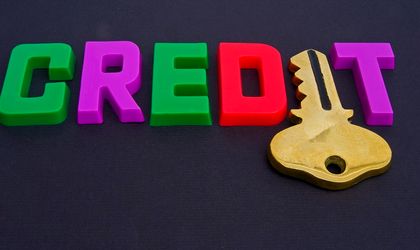 Buying the first house usually means using a mortgage loan solution, involving a credit score that people do not know how to find. Volt users can check their credit score repeatedly, at any given time, without it being negatively affected. In some cases, a simple in-bank interrogation of the score calculated by the Credit Bureau could significantly decrease the number of points.
Those who wish to obtain convenient credits can use the Volt app to simplify this process. In 2021, in Romania, a record number of credits has been registered – the highest of the last 15 years. Romanians' intentions to access financing have significantly increased, and Volt comes to gratify this wish.
According to statistics analyzed by the company, most users who access a mortgage credit have a credit score of 700 points, regarded as very good on the FICO scale, compared to 600, the average of those without mortgage credits.
People who own more correctly used and timely reimbursed credits have better FICO scores than those who do not presently own any or those with overdue amounts for active credits. Contrary to popular belief, a short history, or even the absence of credits accessed in the past, is not an advantage when it comes to the FICO score, quite the opposite.
At the same time, a greater FICO score translates to accessing better credits in more favorable conditions. Those with a credit score between 601-700 points have obtained the highest credits, with an average of 224.940 lei (45, 906 euro), and those with a credit score below 500 have obtained mortgage credits with the lowest average value, 162.750 lei (33, 214 euro) respectively.
One of Volt's solutions to increase the FICO score is to create a credit history. A first step could be accessing a micro-credit through the Delfin credit line, the timely reimbursement of this micro-credit being an essential condition for this achievement.
The FICO (Fair Isaac Corporation) score has its origin in the American credit system, however, it is considered in Romania, when banks and some financial non-banking institutions estimate the unpayment risk and decide whether to allow or refuse giving out credits.
This score is calculated based on the history of one's payment behavior, after a standard international methodology. A good, or very good, FICO score is somewhere between 650 and 850, whilst an average score stands between 550-650, and a low score, which significantly lowers the chances of obtaining credit, is between 300 and 550.
Contrary to popular belief, the FICO score does not consider current income, owned goods, civil status, or professional history.