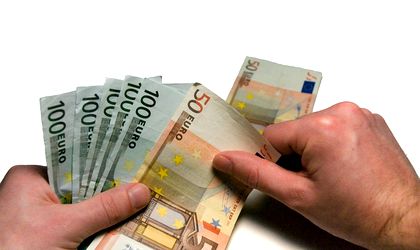 Dan Cobeanu, an  entrepreneur with over 15 years of experience in insurance, fintech and insurtech,is preparing the launch of PayPact,the first platform that facilitatesthe process of obtaining compensation for accidents covered byMotor Third Party Liability insurance, after first helping clients fill in a digital accident statement. For the first time in Romania, PayPact introduces the payment of compensation following the occurrence of an insured risk within 48 hours.
PayPact's innovation consists in the process of recording claim files by using a responsive web app. The team has created a complete user flow that allows the claim file to be made directly on the client's smartphone within minutes of the accident. The information is mostly retrieved automatically, along with the necessary images and documents. The files are processed by accredited damage inspectors and sent to the insurance company along with a damage assessment. After receiving the insurer's approval, PayPact is able to transfer the money directly to the customer's account within 48 hours.
"PayPact reduces the wait time for getting financial compensation to just 48 hours since the claim file's approval by the insurer.  Clients can easily compile and send the digital claim file through the PayPact web application, which guides them every step of the way, so the whole process is reduced from more than an hour to just 10 minutes. Damage data and estimates are automatically forwarded to the insurance company for quick validation. Once a file is approved, the client has the possibility to receive the money within 48 hours directly from PayPact.", Dan Cobeanu, CEO PayPact.
PayPact is an innovative partner for insurance companies, being the first platform to connectinsurers directly with the customer within minutes of a damage having occurred. Also, with its extensive anti-fraud and data analysis capabilities, customer identification and security process at the same level as that employed by banks, as well as an efficient data interoperability system, PayPact is a modern resource that expands the channels through which insurers support their customers. At the same time, PayPact significantly reduces the cost of processing claim files and improves customer satisfaction.
PayPact is the first online platform in Romania that facilitates the process of obtaining compensation for accidents covered by the Motor Third Party Liability insurance, which allow the use of digital accident statements. PayPact is an independent, unaffiliated platform developed by a team with extensive experience in developing successful products, their previous platforms having processed over 10 million transactions over the past 3 years.