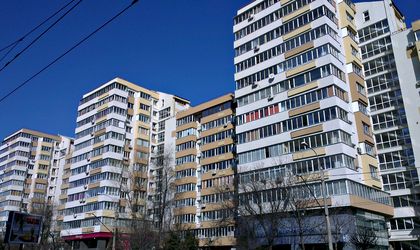 The Finance Minister (MFP) paid to the commercial banks participating in Prima Casa program more than RON 10 million for default credits. The amount is 38 percent higher than the payments in 2016.
There were totally 129 quarantees exeuted under Prima Casa program in 2017, and the total value of RON 10.1 million. The number of guarantees executated went up from 96 in 2015, to 108 in 2016 and 129 in 2017.
According to MFP, during 2017, the territorial authorities of ANAF recovered the amount of RON 4.54 million for the Prima Casa program.
Since the beginning of the program, in 2009, the Fiscal authorities have foreclosed 127 homes financed by Prima Casa, receiving RON 8.46 million.
Since the launch of Prima Casa progrm, over 240,000 collateral and guarantee promises have been awarded, totaling about RON 22 billion. Banks are covered immediately by half of the amount of state loans in default cases, which is the main consumer lending product in recent years.
In the last years, started discussions about the social utility of the program, available for everyone, and very attractive for debtors, because the advance is just 5 percent of the credit.
Last year, the state granted guarantees for Prima Casa worth RON 2,195 billion. In 2016, the government approved a 5-year strategy for Prima Casa program. It provided for an annual guarantee of 2.5 billion lei for the year 2017 and about 2 billion for the years 2018, 2019 and 2020. For the final year of the program, 2021, the guarantee ceiling would fall to 1.5 billions of lei.