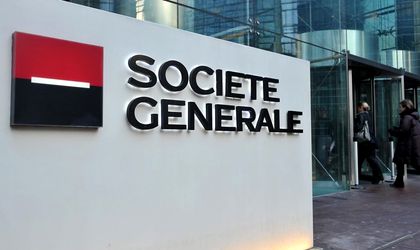 France's Societe Generale says it expects to pay around EUR 1.2 billion in penalties related to its dispute with US authorities over international sanctions violations, and that it would almost entirely be covered by provisions, Reuters reports.
The bank's provisions set aside to cover penalties related to legal disputes totals 1.43 billion euros.
Societe Generale says it expects the issue to be settled within the coming weeks. It has been involved in a series of costly legal disputes for more than a year. The last case remaining to be settled relates to dollar transfers made on behalf of entities based in countries which are subject to US economic sanctions.
In June, Societe Generale agreed to pay USD 1.3 billion to authorities in the US and France to end disputes over transactions made with Libya and over the suspected rigging of Libor, a key interest rate used in contracts worth trillions of dollars globally. Societe Generale had already paid 963 million euros in mid-2017 to settle another dispute with the Libyan Investment Authority, a sovereign wealth fund.