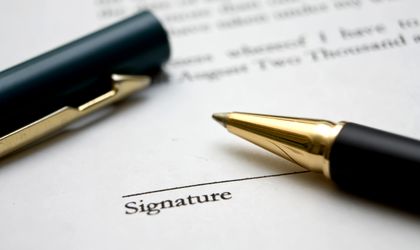 Senators in the budget committee decided on Tuesday that the new interest rate index, which will replace the existing ROBOR rate that sets interest rates for RON loans, should not only apply to new bank loans, but also to ongoing contracts.
The new index was introduced though OUG 114 and the subsequent OUG 19, which brought changes to some controversial provisions of the former ordinance, including the bank asset tax.
The government decided to replace the ROBOR rate with an index based on daily inter-bank transactions, for which a quarterly average will be calculated to apply to the following quarter. The new index is usually lower than the 3-month and 6-month ROBOR, but bankers say that this won't necessarily mean that clients will pay lower monthly instalments.
Finance minister Eugen Teodorovici stated at the end of March that the new formula will only apply mandatorily to new bank loans in the national currency, and that existing clients will be able to keep the ROBOR or change it "based on the agreement of the parties".
But on Tuesday, senator Daniel Zamfir introduced an amendment that would apply the new interest rate formula to existing loans as well, starting with May 2, 2019. Banks had opposed this idea due to the high administrative costs related to changing millions of contracts.
The amendment states that banks must get their clients to switch over to the new index within 60 days, otherwise the contracts are suspended until they are updated.