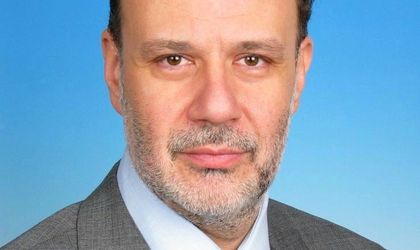 Cristian Popa has been appointed vice-president and member of the management committee of the European Investment Bank (EIB), according to the institution. He is a former deputy governor of the National Bank of Romania (NBR) and was proposed for the position by Romania's minister of finance. He will take up his duties on 1 March 2016.
During his time as deputy governor of Romania's central bank his work was related to monetary policy, research, publications, econometric modelling and forecasting, European affairs and international relations, as well as financial stability departments. His responsibilities included heading the NBR task force responsible for inflation targeting, coordinating NBR participation in the sovereign ratings agency and investment bank dialogue, and playing a key role in NBR negotiations and day-to-day work with IFIs.
Popa was also vice-president of the NBR Monetary Policy and Supervision Committees and a member of its Board of Administration. He additionally served as alternate World Bank governor for Romania and as member of the ECB International Relations Committee and of the Economic and Financial Committee (EFC). He was also alternate member for Romania of the ECB General Council.
The EIB is the European Union's nonprofit long-term lending institution established in 1958 under the Treaty of Rome. Its shareholders are the EU member and its financing operations focus on European integration and social cohesion.
Simona Bazavan