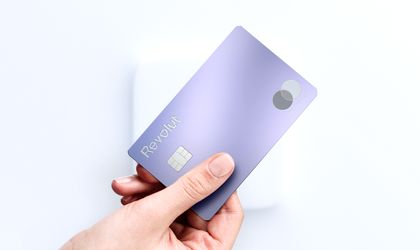 Revolut, the global financial superapp with over 18 million customers worldwide, announced today that customers from the UK, EEA, Japan, Singapore and Australia can now transfer money to bank accounts in Colombia (COP), Nepal (NPR), Peru (PEN), Bolivia (BOB), Guatemala (GTQ), Egypt (EGP) and Costa Rica (CRC), supporting seven additional local currencies. 
The new remittance offer adds up to six new crucial corridors opened throughout 2021 in Brazil (BRL), Chile (CLP), Korea (KRW), Sri Lanka (LKR), Vietnam (VND) and Serbia (RSD). Faster transfers have been launched on major corridors such as Mexico (MXN), India (INR) and the Philippines (PHP), too – making it possible for customers to send money to these countries within a few minutes.  
Easy access to top remittances corridors worldwide 
A leader in foreign exchange and borderless payments since its launch in 2015, Revolut has been constantly improving the way travelers, entrepreneurs and expats send money to communities back home as well as to business and service providers abroad. As of now, all Revolut customers can make international transfers to bank accounts in over 160 countries and 40 currencies, including some of the world's top remittance corridors such as India, China, Mexico, Philippines and Egypt.  
Costs and timings are amongst the lowest in the industry. If it is true that the average cost for international transfers has decreased gradually over the years, it still remains too high to meet the targets of the Sustainable Development Goal 102: according to the World Bank, the average fee for transferring $200 (£ 152) to another country in 2020 was 6.5%3 of the amount sent. Revolut  does not charge transfer fees for international transfers in EUR within the Single Euro Payments Area for European clients and offers up to 3 free transfers a month for Premium and Metal clients with fees as low as £0.30 for transfers thereafter. Speed has improved too, with transfers within minutes across Europe and in crucial corridors such as Mexico, India, the Philippines, Vietnam, Brazil and South Korea.  
Customers can easily navigate through the app and quickly find the money transfer feature as Revolut's offer continues to grow with regular releases. For a faster and simplified user experience, the global financial superapp has thoughtfully crafted its remittance product to afford users full visibility of where their money is going, when and at which cost. Revolut customers can sign up for an account in minutes and make transfers soon after. Using Revolut's bank transfer tracker, they can conveniently check the status of their transfers directly within the app.  
Remittances Trends worldwide  
The WorldBank estimated a total global remittance volume exceeding $700 billion alone in 2024.  
A remittance corridor is the combination of a sending and receiving country. A country's remittance-receiving volumes are mainly driven by a proportion of the population leaving their country to pursue opportunities elsewhere and sending money back home to support family and loved ones. Revolut data show that approximately 15% of users make international transfers on the 30th, 31st or 1st of the month. On these dates, customers typically send money home after getting paid in another country, or make international payments to meet the monthly deadline of their bills or mortgage tuition.  
According to the World Bank5, the top 5 remittance-receiving countries in the world are India, China, Mexico, Philippines and Egypt. France and Germany are also included in the list of the 10 receiving countries globally, likely driven by both immigrant and expat populations. More specifically, Romania is 22nd in the global remittance corridors ranking and 8th in Europe, according to the World Bank.  
Top 10 remittance-receiving countries in the world according to the World Bank 
India 
China  
Mexico 
Philippines 
Egypt, Arab Rep. 
Pakistan 
France 
Bangladesh 
Germany 
Nigeria 
Top 10 remittance-sending countries in the world according to the World Bank 
United States 
United Arab Emirates  
Saudi Arabia  
Switzerland  
Germany  
China 
Russia Federation 
France 
Luxembourg 
Netherlands 
List of currencies currently available at Revolut