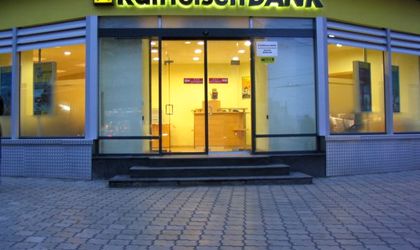 Raiffeisen Bank International now has enough capital to be able to look at acquisitions and it is interested in several markets including the Czech Republic, Serbia, and Romania, said Johann Strobl, the bank's CEO.
"Following the sale of Raiffeisen Bank Polska in Poland we now have a capital ratio at a level where we also have the capacity to look towards new things," explained Strobl.
He named the Czech Republic, Slovakia, Bulgaria, Romania and Serbia as markets where the company is interested in growing.
The bank's mid-year net profit in Romania reached RON 423 million (EUR 91 million), compared to RON 243 million in the same period of last year.
The bank's total assets amounted to RON 38.1 billion, up 14 percent from June 2017. The bank's net lending portfolio reached RON 23.6 billion, an increase of 20 percent year on year, and the rate of non-performing loans falls to 4 percent at the end of the first half of 2018, against 8 percent on June 30, 2017.