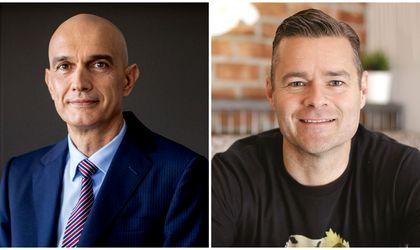 Raiffeisen Bank and tech and innovation company QUALITANCE have announced the development of a 100% digital lending platform for small and medium enterprises. The product, which is currently undergoing testing with a limited number of Raiffeisen Bank customers, will become available to all the bank's SME customers in 2021, as a result of a continuous implementation of new functionalities.
The development of the digital platform has started this year with the ultimate goal of providing small and medium-sized enterprises with an outstandingly efficient experience that would accelerate their development in the current context. The entire flow of bank operations, from sending the customer offering all the way to the loan disbursement, will be fully automated and expertly reduced to just a couple of minutes. The benefits most appreciated by the companies that have tested the digital platform include the high speed and efficiency of the lending process as well as the simple, user-friendly experience resulting from the elimination of bureaucracy and visits to the bank. In every stage of design and development, a great emphasis was put on simplifying the customer's interactions with the bank, while ensuring the data security for the end-user.
"The pandemic context has shown us that the need for small and medium enterprises to access funding for support and development is not only real, but also immediate. Therefore, together with QUALITANCE, we have accelerated the development of this digital platform, paying close attention to the specific needs and challenges of our customers. We have intensively tested the entire platform experience with a small group of companies, and the positive feedback we have received so far is motivating us to continue our development effort and to make it possible for all our SME customers to use this efficient lending tool by the end of next year," stated Vladimir Kalinov, Vice President of Retail Raiffeisen Bank.

Vladimir Kalinov – Raiffeisen Bank
—
"We are honored that, together with Raiffeisen Bank, we have the opportunity to help small and medium-sized companies overcome such challenging times. This first success in our collaboration is the result of a full-speed journey, during which in record time we managed to reduce complexity and financial stress for companies. Our satisfaction is all the greater as we found in Raiffeisen Bank a partner who is fully dedicated to creating long-term impact for their customers," added Mike Parsons, CEO of QUALITANCE.

Mike Parsons – QUALITANCE
The digital lending platform created by Raiffeisen Bank and QUALITANCE was designed and developed between March and November, and currently is undergoing continuous testing with some of the bank's customers. The platform was built on a scalable microservices architecture that integrated with the bank's existing systems, based on methodologies such as Agile, design thinking, and rapid prototyping.