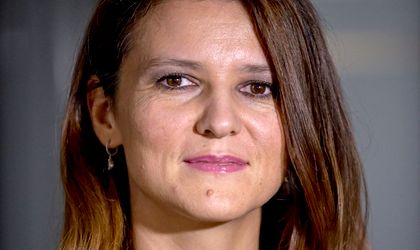 The first half of 2019 was profitable for Patria Bank, as envisioned in its strategic objectives for the year, with a RON 2.8 million net profit confirming the positive trend recorded in Q4 2018 and Q1 2019, marking a significant change since S1 2018, when the bank had recorded a loss of RON 23.3 million.
The bank has also announced that it would issue around 10,000 bonds with a maximum total value of EUR 5 million – the bonds are non-guaranteed, non-convertible and subordinated, with a nominal value of EUR 500 each, an 8-year maturity and a maximum coupon rate of 6.5 percent/year, payable each semester.
"2019 is a turnaround year for Patria Bank. We entered the profitability zone in S1 and created the conditions to maintain and grow in this new phase, based on a very good evolution of lending levels driven by the consolidated business model, on a careful management of costs and new initiatives with which we want to have a positive impact on customers, employees and investors. The focus on supporting entrepreneurs in all our areas of expertise (SME, microfinancing and Agro), improving our processes and interaction with customers, whether they are individuals or companies, together with competitive retail products are the pillars of maintaining and growing profitability. We want to develop as an authentic Romanian bank that can coalesce the capital on the Romanian market. In this sense, we're launching a call for offers to a maximum of 150 investors with investment and development potential in the financial-banking sector," said Daniela Iliescu, the General Manager of Patria Bank.
The foundation for the positive results in the first half of 2019 was a significantly improved performance of all the bank's operations:
A significant positive dynamic of bank revenues, based mainly on higher incomes from interest rates and supported by higher lending activity, especially on the corporate customer segment, and a diversification of the structure of interest rate revenues. Patria Bank generated new loans of about RON 342 million, with a superior dynamic on the company loan segment (SME loans, microcrediting and agro), ensuring a RON 80.6 million increase in the gross balance of performing commercial loans compared to the end of 2018.
Careful management of the operational costs baseline generating a decrease of about 8 percent for operational costs compared to the same period of last year (excluding higher costs following the higher contribution to the Bank Deposits Guarantee Fund). This is a result of the programme to optimize the bank's branch network and its organising structure, in direct correlation to ensuring a viable business model and a corresponding internal structure. The optimisation will also positively impact the second half of the year, through a decrease of operational costs.
A 78 percent lower risk cost compared to the same period of 2018 on the background of improved recovery actions and a smaller portfolio of non-performing loans through portfolio sale operations (carried out in Q4 2018 and Q1 2019).
In this context, the bank's net revenue recorded a 19 percent growth (a 24 percent increase in net interest rate incomes and a 20 percent increase of net commission incomes) based on continued action to consolidate an optimal balance sheet, with an improvement of the "gross loans/deposits" indicator (from 57 percent on December 31, 2018 to 65 percent on June 30, 2019) and an increase of the share of net loans in total assets (from 45 percent to 51 percent). Furthermore, the operational costs basis recorded a 7 percent decrease (excluding the RON 3.8 million impact of the increased contribution to the Bank Deposits Guarantee Fund).
Patria Bank was the first bank to bring the EU Programme for Employment and Social Innovation (EaSI) to Romania and is entering the third year of collaboration, having had over EUR 40 million in financing support so far. The bank's Patria Acasa loan is also a major pillar of its positive evolution as it has become one of the most convenient mortgage loans on the market, with an EAR starting at 3.99 percent.
Patria Bank also has competitive offers for deposits and consumer loans. The Patria Clasic Deposit has a 3.5 percent interest rate + 0.25 percent bonus for New Money. The consumer credit has a 7.45 percent interest rate.
Patria's mission includes financial inclusion, which it demonstrates by providing microcrediting to the rural population – 90 percent of Patria Credit IFN customers are from rural areas. Furthermore, 1 out of 10 Romanian farmers have taken out a Patria Bank loan, and the bank is one of the few financial institutions in the country with a dedicated agro division. Patria is also implementing a project that brings card payments to farmers' markets, called Banca la Piata.
For the following period, Patria Bank aims to continue its strategy of improving process efficiency and optimising operational costs through the implementation of several strategic projects: a new Internet and Mobile Banking solution for both individuals and companies, completing the implementation of a transactional platform based on PSD II standards, the digitalization of certain flows and operations, as well as the development of new products and processes in order to diversify and simplify customers' interaction with the bank.
Patria Bank's main investor is Emerging Europe Accession Fund, whose shareholders are the European Bank for Reconstruction and Development (EBRD), the European Investment Fund (EIF), DEG investment bank, part of the KFW BSTDB (Black Sea Trade & Development Bank) group.