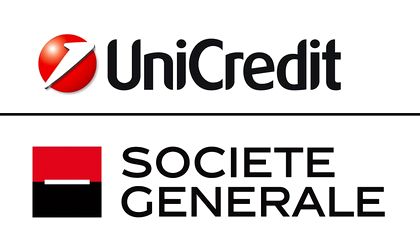 The biggest bank in Italy, UniCredit, is exploring a merger with French rival Societe Generale, according to Financial Times sources. There was no formal approach made yet, but SocGen's directors have also been looking into a possible combination.
The move might be leading a way for banking mergers on the continent if it comes to an end. UniCredit's French chief executive, Jean-Pierre Mustier, a former head of SocGen's investment banking unit, has been developing the idea for several months now, the FT said, citing sources.
Senior executives representing both parties stressed that planning is at an early stage and the political situation in Italy, with new govern in place, caused a delay for a deal from the original plan of 18 months.
Societe Generale, France's second-biggest bank, has considered combining the entities over the past decade and a half, according to FT sources. UniCredit has considered a potential merge with Germany's Commerzbank AG, but didn't pushed through.
"If we think that in the very short term SocGen and UniCredit are not ready for a merger, we also think that by mid/end 2019 such a deal would make a lot of sense," analysts at Natixis wrote in a report on Monday, cited by Bloomberg. "Indeed, for the time being, SocGen needs to continue to clean up its balance sheet (litigation and non-core assets). On the other side, UniCredit is focused on cutting its cost base and reducing its exposure to NPLs."
Both banks are present in Romania. UniCredit grew after buying HVB Tiriac Bank and it is on the fifth place in Romania by the asset value. Groupe Societe Generale is present through Banca Romana de Dezvoltare (BRD), placed on the third place by asset value. The merger of the two would create a new number one in the Romanian banking system.
Contacted by Business Review, BRD – Societe Generale officials declined to comment on the information.