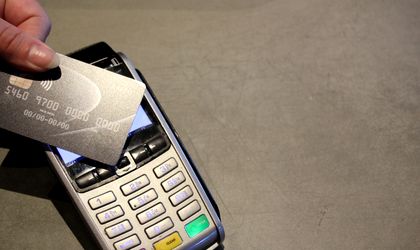 Global Payments, the largest provider of payment services and technology in the world, brought together at the event "Boost your business", organized in Bucharest on October 19th and 20th, specialists in retail, e-commerce and payment services to present the latest trends in the field and the digital transformation solutions that retailers can approach to align with the increasingly complex needs of the market and consumers. 
The "contactless" trend, initiated in the form of "Tap-N-Go" using cards, has already turned into a "mega trend" present in Romania as well.  The value and number of payment transactions made with cards increased by 53.3%, in December 2021 compared to the same period in 2019.  And at the end of last year, there were 19.6 million bank cards in Romania.
POS terminals are also registering a strong evolution in Romania. According to the BNR (National Bank of Romania), in the last 3 years, their number has increased by 45%, from 204,348 in 2018 to almost 300 thousand at the end of 2021. The number of transactions made through POS has doubled during this period, with transactions also reaching a record growth of 91% in the last 3 years.
BCR is one of the banks in Romania, which has quickly aligned with the contactless "mega trend", by implementing this payment solution directly in public transport in Bucharest and 13 other cities in the country or through the smart payment system for parking at the terminals of Henri Coandă International Airport. The solution developed by BCR allows payments, both with the transport and the bank card, as well as with a smartphone or smartwatch associated with a bank card BCR also implemented the contactless withdrawal from its own ATMs, available for BCR cards, as well as for those belonging to other banks.
Retailers can capitalize on the transition to "contactless" by approaching a "phygital" business model, thus overcoming the challenges of personnel and inventory management. "Phygital" can become any merchant who combines the physical experience of customers in the store with that of the online field. And almost half of The Romanians (47%) already prefer to use electronic payment methods, even when shopping physically (traditional stores, points of sale, etc.)
The GP tom application, which transforms the mobile phone into a card acceptance terminal (POS), is an accessible first step to become a "phygital" retailer in Romania.  The application is compatible with all phones that have Android 8 operating system and a built-in NFC chip, it allows cash, card or crypto payments, via QR code, Google Pay or Apple Pay, in local currency.
"In Romania, we have about 40,00 mobile devices on which the GP tom app works, and almost 95% of transactions are contactless.  Most payments are made at grocery stores and supermarkets, at hotels and resorts, at restaurants and fast-foods, in auto parts stores or at the dentist. In our portfolio there are 226 categories of traders who use the GP tom application, and the average transaction is worth 49 euros", says Ionela Mitran, Deputy Sales Director, Global Payments Romania.
Some companies have applied the "phygital" model in the form of self-checkout stores or by adopting biometric payments.
NCR Corporation, the largest provider of self-checkout solutions in the world, through its partnership with Global Payments, consolidated by its presence at the "Boost your business" event in Bucharest, wants to expand the implementation of solutions regarding digitization and automation of retail management and to help merchants to interact, trade and connect with customers through breakthrough new technologies.  NCR Corporation installed more than 64,000 terminals in 2021 alone, and every day more than a million transactions are made through NCR SCO (self-checkout) units.
Utilizing customer payment data opens up new opportunities for retailers.  Statistics show that 47% of customers appreciate merchants who remember their purchasing preferences, and 45% of them choose retailers that present them with personalized offers, ads or suggestions.
GP analytics is one of the web applications that analyzes customer business data, payment card data, and competition data to provide information about customer spending patterns.  The analysis  of this data can offer additional advantages to retailers: identifying the consumption behavior of customers, identifying popular products and effectively updating stocks, improving marketing campaigns and making informed decisions about future investments.  Because all the data shows that the whole world is moving to digital. And commerce, along with it.
According to statistics presented by VISA at the "Boost your business" event, out of the 7.9 billion people worldwide, 6.9 billion use a mobile phone, and the volume of contactless payments will increase by $ 249 billion by 2025.  Currently, 64.4% of global e-commerce sales are traded on mobile devices, and 99% of smartphones will be contactless functional by 2024, up from 77.6% in 2019.
Embedded finance or integrated financial strategy is another opportunity to reinvent retail and merchants, presented at the conference organized by Global Payments.  Arjun vir Singh, Head of Financial Services and partner at Arthur D. Little, the world's first management consulting company, spoke about the new trends present in the retail landscape. The "contactless" trend, digitalization, multi-channel trade, the "phygital" model or embedded finance being among the factors with the greatest impact on the evolution of businesses and shift of the consumers behavior. Integrated financial services (embedded finance) start from payment acceptance terminals (POS, GP tom, etc.), include various forms of lendings or payments directly to merchants, savings, investments and can extend to loyalty programs dedicated to customers.
For retailers, a natural extension of the integrated financing strategy is the Buy Now, Pay Later (BNPL) method.  The model proved popular among young consumers during the COVID-19 pandemic, when, as  e-commerce grew, BNPL transactions accounted for 2 of every $100  spent online, last year.  BNPL  companies accounted for the fastest growing segments in consumer finance, with the volume of transactions reaching $120 billion in 2021, up from just $33 billion in 2019, according to GlobalData.
Retail, as a sector, has the biggest opportunity (49% by 2030) to benefit from the emergence of integrated financial services. Estimates show that lending will dominate (58%), followed by integrated   payment methods (22%) – one-click payments directly on the site or application. By 2030, the market value of embedded finance is expected to be higher than the current combined value of all fintech start-ups and top 30 global banks and insurers.