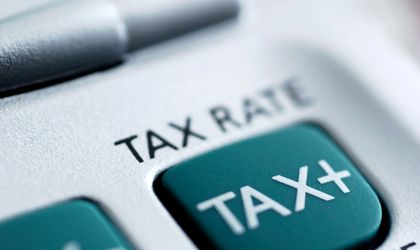 Two major international development banks – the European Bank for Reconstruction and Development (EBRD) and the International Finance Corporation (IFC), a division of the World Bank – have officially expressed their concerns about the new tax introduced in the banking sector, in a letter to the Romanian government, according to Reuters.
At the end of last year, the Romanian executive passed Emergency Ordinance (OUG) 114/2018, which included a tax on banks' financial assets when the ROBOR interbank rate exceeds the 2 percent level. The new tax was dubbed "the tax on greed" and was introduced despite the negative reaction of investors and specialists and led to historic low levels of the Romanian currency as it also increased taxes on energy and telecommunications companies.
The EBRD and the IFC sent a joint letter to Bucharest on February 1, outlining their concerns about the tax.
The EBRD has large stakes in Romanian banks, including Banca Transilvania, the country's second biggest bank by total assets.
An EBRD spokesman said: "We confirm that we sent a letter together with the IFC on 1 February. We are not discussing the contents of our correspondence with the authorities in public and have no further comment at this stage."
However, central bank governor Mugur Isarescu spoke about the contents of the letter in a press conference on Monday: "Those from the EBRD have a major problem, because in the case of Banca Transilvania for example, dozens if not tens of dozens of smaller foreign shareholders bought in based on their credibility. When they saw what happened on the stock exchange, they started asking questions of those who… promoted the idea that Romania has a stable, responsible, predictable, reasonable legislation."
Analysts warn that OUG 114 could make banks unprofitable, and they point out that the mechanism of tying the bank asset tax to the ROBOR rate is unusual and problematic.