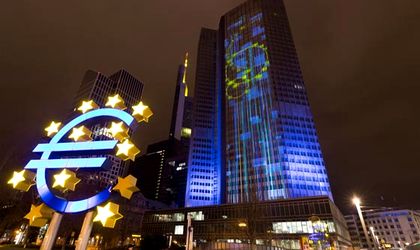 iBanFirst analysts' forecast for this Thursday's The European Central Bank (ECB) meeting is to expect an interest rate hike of 50 basis points to 3%.
The uncertainty regarding the magnitude of monetary policy tightening beyond the March meeting is high, however. There are several indications that inflation is more entrenched than initially anticipated. The main drivers of inflation have changed. In 2022, energy was the main contributor to higher prices. In 2023, it will be replaced by food and profit.
An internal ECB presentation, unavailable to the public, reportedly shows "that company profit margins have been increasing rather than shrinking, as might be expected when input costs rise so sharply". This means that corporate profits are now driving inflation more than wages. Higher inflation for longer plays in favor of a continued hiking cycle.
But there are emerging concerns about growth. The euro area Q4 2022 GDP was revised down, from +0.11% to -0.03% QoQ, mostly due to a sharp revision of the Irish Q4 GDP (from +3.5% to only +0.3% QoQ). On top of that, credit data will likely be weak. This is already reflected in market expectations of terminal rate. Last week, the terminal rate was hovering at 4%. It is now down below 3.75% for the first time since 17 February (mostly because of SVB's failure and the potential ripple effects on growth).
Uncertainty regarding monetary policy will likely remain high in the medium term. We believe the ECB will reaffirm it will remain data-dependent, mostly focusing on inflation data, the range of sentiment indices (PMI), the new editions of the ECB surveys (the Corporate Telephone Survey, the Consumer Expectations Surveys, the Survey of Professional Forecasters etc.), the incoming data on credit and bank lending rates and the updated information on unemployment and wage dynamics.
Main scenarios ahead of Thursday's ECB meeting according to iBanFirst are:
| | | |
| --- | --- | --- |
|   | ECB decision | Market impact |
| Dovish scenario | No clear signals about what will happen after the March meeting | EUR/USD: 1.05 |
| Mildly dovish scenario | Preference for a series of 25-basis point hikes after March | EUR/USD: < 1.06 |
| iBanFirst baseline | The ECB signals another 50-basis point hike in May with no real guidance after that. | EUR/USD: 1.08-1.09 |
| Hawkish scenario | Preference for a series of 50-basis point hikes after March and faster reduction of bond holdings. | EUR/USD: > 1.10 |