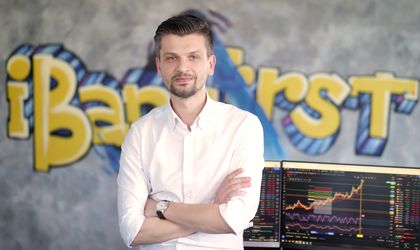 Global financial services provider iBanFirst today announced the acquisition of the London-based FX provider, Cornhill.
This acquisition builds on iBanFirst's June 2021 partnership with investor Marlin Equity Partners and its ambition to accelerate its international expansion, strengthen its partnerships, and cement its market leadership across Europe. The acquisition of London-based FX provider Cornhill, which is currently pending regulatory approval, will strengthen iBanFirst's value proposition to SMEs by simplifying GBP transfers (particularly post-Brexit), and offer Cornhill clients access to its state-of-the-art cross-border technology.
 "We're really impressed by the quality of service that Cornhill provides. Our success is driven by partnering with like-minded businesses who have the same values as us and Cornhill's business model fits perfectly within our philosophy at iBanFirst where we believe in cross-border cooperation and first-rate client service. This acquisition supports our ambition to become a global leader in multicurrency payments for SMBs. Our arrival in the UK represents a key milestone and marks our presence in 10 countries. In the future, we plan to continue growing across Europe and are turning our attention in particular to Switzerland, Scandinavia but also North America", said Pierre-Antoine Dusoulier, CEO of iBanFirst.
—
"We're proud and eager to be joining iBanFirst. The pandemic has underlined the importance of digitizing payment processes and combining strong FX risk management with technological know-how. After considering various options, iBanFirst's innovative platform and technological expertise appears to be the best solution to meet the needs of our clients and the UK market as a whole. Thanks to iBanFirst, Cornhill clients will benefit from an enhanced cross-border experience with features like the Payment Tracker, which lets clients trace payments the same way consumers can track parcels", said Vivek Savani, Cornhill Executive Director.
Since Brexit, and with the transition period now coming to an end, it is critical for UK and EU clients to be able to count on partners who have a foot firmly on both sides of the Channel. The acquisition represents an opportunity for iBanFirst to expand its international footprint and extend its European PSP license to the UK.
"For iBanFirst's clients, this acquisition will create a payment corridor that will facilitate and accelerate incoming and outgoing GBP transactions. In Romania incoming and outgoing GBP payments represent a significant share of total payments processed per year, so adding local UK accounts to the platform will enable us to continue providing optimal services to our clients", said Alin Latu, Country Manager for Romania at iBanFirst.