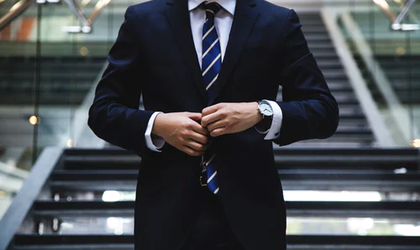 Investment banking is a major segment in banking operations. It aids in the raising of capital as well as the provision of financial consultancy services. In most cases, it deals with large financial transactions. As an investment banker, you have a significant role in making mergers and acquisitions work. There are numerous occasions when you are needed to make presentations on certain activities. This is why having exceptional verbal and written communication skills is significant.
Investment bankers find themselves spending a lot of time doing market research. This aims at knowing the principles behind certain investments. Such polishing makes you a better resource when it comes to consultations. This is especially when large capitals are involved. There are certain requirements for you to be a fully-fledged investment banker.
At the tertiary level, there are relevant courses that give you a path to financial investment. Having a college degree in finance or economics puts you on the right track. The option of accounting and business studies is also relevant. Before making an enrollment at the college, take time to make consultations with academic advisors. They will offer guidance on which programs match your career goals.
During the studies, striving to get the best GPA assures you of high marketability. Engage in activities relevant to your discipline as this adds more to your resume. Take part in different projects as this nurtures you well for the future. Investment banks are concerned with hiring graduates from different financial areas.
The combination of mathematics and finance is ranking high on the list of qualification checks. In the current job market, the competition is stiff. This means being part of the cream in your class makes you gain a competitive edge. Combine your performance with good personality traits. Let your record be clean all through.
From years at the college, you need to enroll in internship programs. At this stage, you are introduced to the real-life setting for your career. During classwork, you spend the best part on the theory. This is crucial in giving you knowledge on principles around the world of finance and economics. An internship makes you digest the classwork more deeply.
At the financial institutions, you get allocated daily tasks to perform. Most of them are meant to usher into real job positions meaning they are mostly not complex. As you spend more time, your supervisors will expose you to more involving operations such as documentation processes for mergers and acquisitions. Most financial institutions, however, start by giving you an analysis intern job.
At the post, you engage in roles such as evaluation of outcomes as a result of certain business decisions and investments. You work as a team hence the complex areas can be tackled by the professionals at the firm. It sharpens you more on identifying areas with more potential for investment. In most cases, you spend one semester as an intern.
Find a Job in the Finance Industry
There are many opportunities for you as an investment banker. This is even more due to the new establishments taking place. With the chances, do some proper evaluation of the job market. It makes you identify the companies advertising for job vacancies. Take time to plan for the job application process well. This is where you gather all the necessary credentials. Come up with an appealing investment banking cover letter. With a perfectly-crafted resume, you create a good impression on the face of the employer.
Do some research on your target company such that you will get plenty of details regarding the missions, goals, and objectives. During an interview, there are some basic questions on the institution which you may be asked. Giving the right response increases your chances of being taken in.
During the internship program, you may have developed links with the management. It is a brilliant idea to go back there for the actual job application. Many investment banks offer internships as a tick to real employment. Your commitment and good-conduct during the program will convince the company of every reason to have you in a more permanent position.
After setting foot in the financial industry as an investment worker, hit the ground running. Look for many opportunities in the market. Constantly find links with relevant stakeholders in the industry. This makes you learn about the different potential opportunities coming up. Your role as an advisor relies heavily on the knowledge you have. Such wide and deep researches will work best for you.
For the mergers and acquisitions, come up with ways to identify the relevant companies about to enter into such partnerships. More firms are going for such options for better survival. As an investment banker, having such deep roots makes you a valuable resource for the company you are working for.
Having prominent businesspersons on your contacts can be used to benefit the firm. There are friends or family members who may be running huge entities out there. Use the connection to increase the circle of your daily operations. This creates a win-win situation for all as they too benefit.
Increase Your Marketability
It is possible to be an investment banker with minimal requirements for the jobs. With your entry to the field, the efforts you make will pay off at some point. This may see you being retained more as a worker and begged to sign more contracts. Showcasing your skills more makes you climb the ladder with time.
Find ways to increase your marketability. Apart from the professional history at the firm, consider pursuing studies further. Going for the MBA program is a sound idea. It will improve your credentials and put you ahead of others. This makes the management have an easy time in deciding on your possible promotion. Enrolling in a top-class university will bring a more positive impact to your profile.
The investment banking world is growing more these days. The key drivers are the investment bankers. There are major decisions such as guiding the mergers and acquisition operations. Other roles include the documentation of the Securities and Exchange Commission. For you to be a professional investment banker there are different steps you need to follow. This starts from pursuing the right degree course, internship then the actual work. Later, further your studies through enrolling in an MBA program. It increases your Marketability.