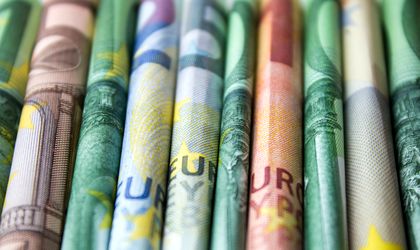 The same type of "greed tax" on bank assets as announced by the Romanian Finance minister earlier this week was also introduced in other European countries around 2010: Hungary, Austria, Slovakia and the Czech Republic. Hotnews.ro analysed the effects these taxes had on these countries' banking system, in an attempt to assess its potential impact in Romania.
According to a Hungarian banker, in 2010, when Hungary was going through a deep financial crisis, prime minister Viktor Orban called a number of bankers for a discussion and let them know he would introduce this new tax. "We tried to oppose it, but it happened the way he wanted it," the banker told Hotnews.
Similar things happened in the other countries – Romanian officials, however, have not made any efforts to discuss the plans with the bankers and took them by surprise with the announcements made on Tuesday.
"Of course, the banks' opinions didn't matter, but at least there was a discussion. And these talks took place in every one of those countries. In Romania, despite the fact that banks have made long-term investments, the government doesn't seem to be willing to talk to them. The second important thing is that when these other countries introduced the tax, Europe was in the middle of a financial crisis. Hungary was almost bankrupt. Slovakia and Austria were also in a crisis. Romania says it's not in a crisis, but will introduce this tax anyway," an Austrian banker explained for Hotnews.
Bank asset tax rates in other countries
Although the government says there's no crisis, the level of the bank asset tax in Romania is the highest of all the countries that use it. Foreign analysts also say that linking the level of this tax to the ROBOR interest rate is an odd choice.
What happened in other countries when the tax was introduced?
In Hungary, there was a drop in credits as well as a rise in the unemployment rate. The real estate market also felt the impact of the tax, while overall economic activity slowed down.
As the economic situation stabilised, the Hungarian government admitted that it had become counterproductive and decided to shrink the tax.
The exact same thing happened in the other countries. "Banks increased the deposits required for loans, limited loans due to uncertainty, and eventually crediting slowed and the population suffered due to these restrictions," said a Slovakian journalist.
Following G20 negotiations and EU agreements, countries like Austria, Cyprus, France, Germany, Portugal, Sweden, the UK and the US all introduced plans to increase bank taxes.
However, it's obvious that the bank asset tax the Romanian government wants to introduce is a way for the government to collect more money, so the "greed" rather refers to the government than to the banks themselves, many analysts say.