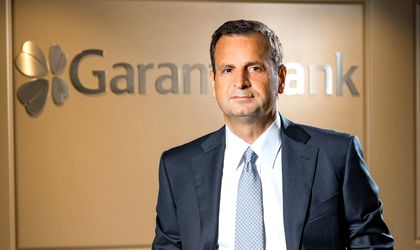 Garanti Group Romania said it reported a consolidated net profit of RON 78.8 million in the first half of 2018.
The group recorded net revenues of RON 274.9 million, as well as an increase of 10.2 percent in its asset volume, reaching RON 11.58 billion.
Garanti Bank, on a solo basis, registered a RON 64.6 million net profit at the end of June. The volume of new loans gained 9.8 percent year-on-year to RON 9.06 billion, while the deposit volume gained 13.9 percent to RON 7.79 billion.
The NPL ratio has continued to decrease and it is considerably below the market average, while the NPL coverage rate by provisions is above 55 percent.
"The results obtained in the first six months are in line with the objectives we had set for 2018, taking into account the macroeconomic context and our forecasts on the evolution of the economy. We have a long-term strategy of being a trustworthy financial partner to our clients, across all business lines. Our aim is to focus on growing organically in the local market, on maximizing client satisfaction and, at the same time, maintaining our profitability and the quality of our portfolio", stated Ufuk Tandoğan, CEO Garanti Group Romania.
In the first half of the year, Garanti Bank's card portfolio continued to grow, exceeding 300,000 units. At the same time, the national Garanti POS network has expanded and increased by 5 percent, reaching around 13,000 units.
The Group's non-banking institutions also showed solid results in the first half of 2018: Garanti Consumer Finance reached a RON 5.3 million net profit and Garanti Leasing registered a net profit of RON 8.9 million.