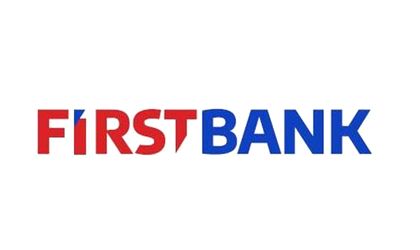 First Bank reported for 2021 a net profit of RON 57.1 million, a significant increase compared to the same period the previous year. The bank's net operating revenues increased by 7% compared to 2020, reaching the value of RON 354 million. At the end of 2021, the total assets of the bank exceeded RON 6.9 billion, while the equity reached almost RON 800 million and the sources attracted from the customer amount to RON 5.2 billion. The total capital adequacy ratio arrived at 23,14% and the liquidity ratio was well over 200%.
The value of loans granted showed a significant evolution in all client segments, First Bank reached a loan portfolio of RON 4.1 billion, up 4% from the same period last year. A more sustained pace is particularly noticeable in the SME lending area, where there has been a 16% increase over 2020, positively influenced by First Bank's adherence to government support programs. First Bank also joined the IMM Invest program in the second year of its development, with funds of RON 329.29 million allocated for 2021, increasing by 46.39% compared to the previous year.
The cost-to-revenue ratio improved to 79% in 2021, compared to 93% in 2020, due to increased operational efficiency as a result of investments in digitalization and process automation. High operating profitability allows the bank to invest in value-added projects and campaigns aimed at improving customer experience and increasing the loan portfolio.
"The financial results of 2021 reflect an important financial performance, and through the measures we have adopted, we have reached a strong level of capitalization and liquidity. We continue to stay close to our customers, offering personalized and efficient financial solutions, with a high degree of digitization, but always maintaining the human touch"said Henk Paardekooper, CEO of First Bank.
Over the last three years, First Bank has carried out extensive transformation processes, supported by investments in technology, products, processes and people of close to RON 100 million. The bank's aim is to offer top class products and services to facilitate simple and efficient banking and to deliver a market leading customer experience.