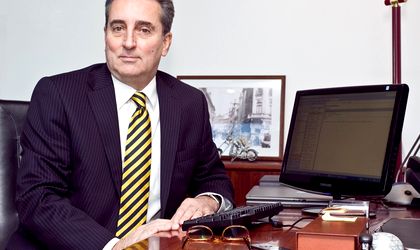 Net result of Greek Emporiki Bank, majority-owned by French Credit Agricole, remained in the red in 2011, with losses of EUR 5.1 million, which was an improvement of 62 percent y/y against a negative EUR 13.5 million reported in 2010.
The result was impacted by provisioning of EUR 22 million for the mortgage loans portfolio.
"We rose provisioning due to the bad real estate market. Once the market recovers we should get these funds back, and this will be seen in our future results," said Pierre Martin, CEO Emporiki Bank Romania. Martin added the bank's losses should level off this year and return to growth.
Emporiki received a capital injection of EUR 50 million in the last 2 years, the largest share originating from Credit Agricole. The lender gained EUR 40 million through share capital increase and took out a loan of EUR 10 million.
Lending of Emporiki in Romania totaled EUR 140 million in last two years, being split between the corporate/SMEs sector and retail.
"Part of our business is coming from Credit Agricole, so we loan to Greek, Italian and French companies coming to Romania," said Martin.
However, the CEO said lending in the retail segment will reduce due to unfavorable market conditions.
The lender had a capital adequacy ratio of 22 percent  at end-2011 and long term liquidities in Euros.
Emporiki has rolled out a new brand campaign that confirms its membership at Group Credit Agricole. The campaign includes advertising and an  improved online presence, stating the French origin of the bank's owners.
Ovidiu Posirca