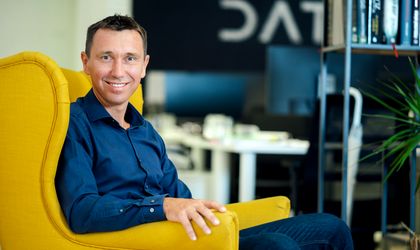 Dateio, a fintech company founded in 2013 in Prague, developed a card-linked marketing white-label platform offering bank customers deals directly in their mobile banking app. They've now recently launched their platform in cooperation with UniCredit Bank Romania. The ShopSmart program is available directly in UniCredit Bank's SmartBanking mobile application, offering their clients rewards in the form of cashback offers from renowned local and international merchants.
The new technology implemented within the program offers bank clients a smooth customer experience that is enabled by bespoken data analytics capabilities. The company prioritizes innovation and collaborates now with more than 10 financial institutions internationally which enable it to offer retailers the ability to reach a potential of 1.2 million clients in Romania and over 3.5 million in the CEE.
Over the course of its existence Dateio has enabled the disbursement of more than 12 million EUR in cashback to bank clients thanks to its network of 300+ retail partners across the CEE.
"The launch of the partnership with UniCredit Bank in Romania is an important step for us on the local market as it is the 2nd largest bank we've started a cooperation with, the first being the launch of BCR's George Moneyback in 2021. We continue to see strong interest from other banks in the market for a platform that offers their clients an improved value proposition and increases their engagement with the bank. At the same time, merchants will now benefit from a wider reach of clients, with the same performance based marketing approach that enable them to achieve their objective with efficient and effective campaigns. Our secret sauce is the ability to target customers based on their real consumption habits and 100% precise online communication to offline sales attribution– both features that make this marketing channel unique", said Ondrej Knot, Co-Founder & CEO Dateio.
Dateio is the only company in CEE that offers card-linked marketing platform and innovation in data processing.
The company is currently working on launching its solution in Austria, Hungary and Croatia, which will enable it to increase the customer portfolio to 6-7 million clients. In the meantime, Dateio aims to expand to other Western European markets where it can scale up the business in larger markets.