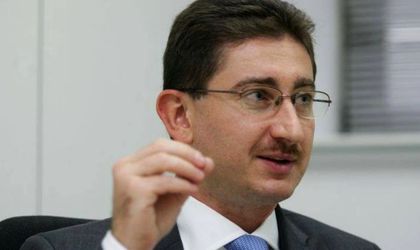 The Competition Council has made a proposal for the state to provide guarantees to facilitate the refinancing of loans given out to the general population, in cases where property values have dropped, said on Thursday CC president Bogdan Chiritoiu.
He said that the idea is still in its early days and that the Council will analyse the opportunity of this measure based on the reactions coming from the market.
Chiritoiu said that the main goal is to make interest rates decrease, as they are currently higher than those in the Eurozone, and for consumers to be able to benefit from these reductions.
"Our target is to bring interest rates to levels comparable to those in the Eurozone, through competition. We'd like to see a more rapid adoption of the directive regarding payments, which increases competition in the banking industry by allowing technology companies – known as fintechs – to compete with banks in payment services, so that fees now practiced by the banking system would be smaller. The directive is being delayed and we want to work with the Parliament and the government in order to transpose it as quickly as possible into Romanian legislation," Chiritoiu said.
He added that the near-obsessive concern the Competition Council has had over the past few years has been the issue of loan refinancing.
"How can we help bank customers move from unfavourable to favourable conditions, when the market allows for better interest rates? A first step was taken a few years ago, when we eliminated advance reimbursement fees, which held customers captive. Another important step was taken by the National Bank, when it exempted refinancing from loan caps. So, when a customer wants more favourable conditions, they won't be stopped by the financial capacity analysis banks are required to go through when they take on a new customer," said the official.
Chiritoiu says that the drop in property values has frequently prevented customers from refinancing their loans.
"There are two other elements preventing customer mobility: the fact that, many times after the crisis, the value of the deposits customers brought dropped and this sometimes makes banks reject refinancing and an idea we launched is coming up with a mechanism similar to 'Prima Casa', and find a way to make dropping property values be compensated thorugh state guarantees, only when it is necessary. A guaratee below 10-20 percent, related to the drop in property values over time," he said.
He added that the proposal refers to relatively small amounts, between EUR 10,000-20,000, only for those with good credit and who have loans within the caps in the Prima Casa program.
Another barrier to refinancing, Chiritoiu claims, are notary and cadastre costs, which should be lower considering that the properties have already been evaluated in the past.