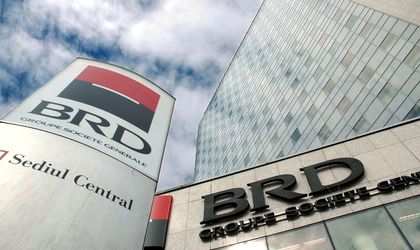 BRD Groupe Societe Generale, the third largest bank in Romania by assets, said its net profit grew by 34.5 percent to RON 757 million (EUR 163.7 million) in the first half of this year compared to the same period of 2017, on the back of lower risk costs and improved lending activity.
The bank recorded a 11.5 percent increase of the operational revenues to RON 1.43 billion year-on-year. Its risk costs fell by 42.8 percent, recording a positive risk cost of RON 154 million.
The loan portfolio gained 2.8 percent by June 2018 versus last year. The increase was driven by a 6.1 percent increase in the retail segment, mainly for mortgages. Deposits were up by 1.8 percent. BRD's rate of non-performing loans fell to 6.3 percent versus 8.8 percent at the end of June 2017.
The bank's total assets stood at RON 52.4 billion at the end of June, slightly down from RON 53.49 billion in the same period of last year.
BRD has a network of 754 banking units and 1,500 ATMs across Romania.