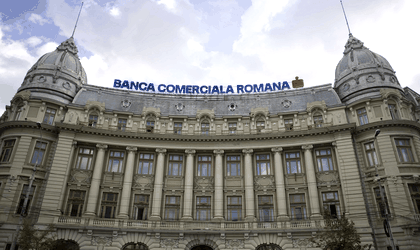 BCR, the second-largest bank in Romania after Banca Transilvania, wants to pay dividends to its shareholders totaling RON 485 million, meaning half of its 2018 net profit. In 2017, BCR gave out RON 228 million as dividends, ZF reports.
The bank wants the dividends to be paid by the end of June 2019.
Austrian Erste owns 99.87 percent of BCR's social capital. The BCR group saw an 80 percent increase in its profit in 2018, up to RON 1.2 billion – the biggest net profit reported by BCR in the past decade.
In terms of operational profit, the group gained RON 1.6 billion – a 22 percent increase over the previous year. The improved operational activity was the result of increased revenue from interest rates, fees and transactions.
Higher market interest rates and a higher number of loans led to a 16 percent increase in BCR's net revenues from interest rates, up to RON 2 billion. However, compared to the market average (25.7 percent), this growth rate is rather moderate. 2018 was the first time BCR reported higher revenues from interest rates in the past seven years.