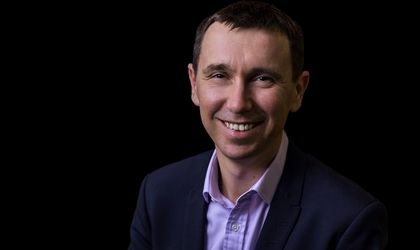 George, BCR's mobile and internet banking app, introduced the new George Moneyback program under its umbrella. Available directly inside the app, the program offers a series of rewards to BCR clients that will use card payment within partner stores. Moneyback is specially conceived to match clients' profile, offering customized rewards, based on each card transaction history.
By Romanita Oprea
The new tech implemented within the program were conceived and will be offered by Dateio, fintech start-up from Czech Republic, specialized in Card-Linked Marketing and card payments data analysis. The company prioritizes innovation and collaborates now with over 12 financial institutions internationally, for which is offering similar programs and technology.
Dateio's involvement in the new program will offer retailers the option to reach a potential of 900,000 clients in Romania and over 2.5 million in the CEE.
"The launch of Moneyback represents a stepping stone or us. Over our collaboration with BCR, one of the largest card issuer in Romania, we have managed the performance to triple the number of users and our partners are reaching with their offers to over 900,000 card users. Important it is to know that partners are only paying for achieved transactions and the key point of our solution resides in customization we offer to the final consumers. For retailers, this means that they can segment their target based on their real consumption habits – previous transactions made with the bank card, said Ondrej Knot, Co-Founder & CEO Dateio.
Card-Linked Marketing – The marketing based on real transactional data is conquering the international market, especially the American one. Moreover, it is likely for it to replace traditional campaigns made via vouchers and loyalty cards.
"Both vouchers and loyalty programs represented an important way for retailer to connect the marketing campaign with the consumer, based on his real shopping consumption habits. With Card Linked Offers, this connection is made instantly via card payment. Retailers can observe their campaign's performance while it's running and can improve the parameters if it is needed," added Ondrej.
Dateio is the only company in Romania that offers card issuers tech and innovation in data processing and Card-Linked Marketing to banks and retailers. CLO campaigns are helping to increase&retain clients' portfolio for retail partners.
By the end of the year, Dateio aims to launch the CLO marketing platform in Austria, then Croatia and Hungary, in Q1 2021. This development aims achieving a portfolio of over 4M consumers in all those 3 countries, where Dateio will be the 1st company to offer this kind of service
Dateio has over 300 partner retailers in their portfolio, within the 3 countries where it runs its activity.
Dateio now has over 40 people in the team, and about 20 developers and data specialists work on the Java-based platform itself and the Groovy framework. The data layer is in the Postgres database, and a range of advanced algorithms run over it, from statistical methods to machine learning and other AI technologies that analyze tens of millions of transactions per month.
Integration into the banking application takes place via the API. Thanks to this, the whole integration is simpler and each further integration is faster. "We are building a platform, a single product for any bank in the world, so we try to spend as little time as possible on custom development and more on product development as such," explains Ondrej.