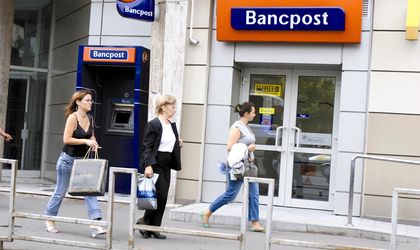 The Constanta County Department for Consumer Protection (CJPC) has fined Bancpost in July for a deal from 2008, when the lender transferred a portfolio of healthy loans to another company registered in the Netherlands.
The agency claims that Bancpost, which was recently taken over by Banca Transilvania, transferred the loans to an unauthorized company and charged illegal commissions. Bancpost challenged the fine in court.
CJPC Constanta received several complaints from indebted individuals and ordered the bank to pay back all the amounts collected as interest and commissions towards the consumers in the past 10 years.
Dumitru Mantu, an employee of CJPC, claims that the National Authority for Consumer Protection knew about the deal involving Bancpost's loans for more than two years but didn't start any legal proceeding against the bank. He claims that the damage incurred by consumers between 2008 and 2015 amounts to at least EUR 300 million, according to profit.ro.
Starting 2008, the bank transferred a portfolio of loans granted to individuals and companies to a firm within EFG Group. The bank in Romania, controlled by EFG Eurobank, transferred loans with a combined value of EUR 830.5 million (as of 2009) to a limited liability company in the Netherlands called EFG New Europe Funding II B.V. It was owned by ERB New Europe Holding B.V.
According to the terms of the deal, Bancpost managed the loans and collected installments from customers, while the Duth company cashed in the principal of the debt, the interest and the commissions.
The EGF has carried out credit restructuring and loan conversion operations, moves considered by the consumer protection agency to be part of the credit granting operation – outside the scope of the company.
Mantu accused the National Authority of Consumer Protection and the National Bank of Romania of "protecting the interests of Bancpost instead of protecting the interests of consumers."