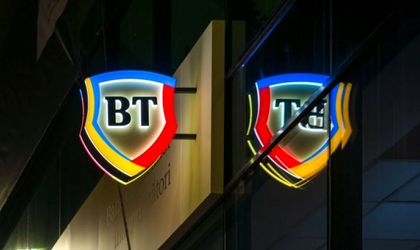 Banca Transilvania, the largest bank by asset volume on the Romanian market, reported a RON 436 million net profit in the first quarter of 2019, a 19.14 percent growth compared to the same period of 2018.
The bank estimates that the value of the asset tax it will pay for the 2019 financial year at RON 136 million (approximately EUR 28 million), based on the new rules passed through OUG 19/2019, the ordinance that updated the controversial OUG 114, which first introduced the bank asset tax, also known as the "greed tax".
BT's assets reached RON 75.9 billion on March 31, while loans increased to RON 37.04 billion. Clients' deposits rose to RON 62.7 billion, of which RON 43.4 were individual accounts while RON 19.2 billion were those of legal entities. In Q1, the bank gave out 42,000 new loans to individuals and companies.
Net incomes from interest rates increased by 28.3 percent to RON 665.1 million. Operational incomes climbed 15 percent to RON 835.9 million, while operational expenses were 26 percent higher at RON 428.4 million.
The number of users of the BT24 Internet Banking service exceeded 1.18 million, a 20 percent increase compared to last year, while Mobile Banking was being used by 634,000 people (+55 percent).
The General Shareholders meeting that took place on April 24 resulted in a decision to distribute 2018 profits through gross dividends of RON 0.17/share. Shareholders also approved a capital increase of RON 400 million through the issuance of the same number of free shares.