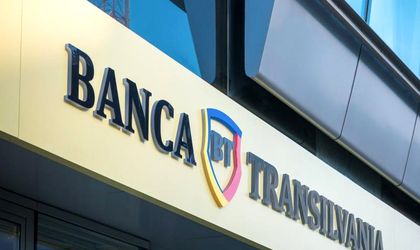 Banca Transilvania Group, the largest financial group in Romania, closed the first quarter of 2019 with a net profit of RON 507.5 million, a 30.5 percent increase compared to the same period of last year. Assets grew by 2.3 percent from the end of 2018, to RON 79.7 billion.
Banca Transilvania acquired Bancpost and two other non-banking companies from Eurobank group in April 2018, therefore the Q1 2018 financial report does not contain this expansion. Bancpost merged with BT on January 1, 2019.
Net revenues from interest rates increased by 38 percent in Q1 2019 to RON 749.4 million, while net commission revenues increased by 14.4 percent to RON 186.7 million.
Operational revenues increased by 23.6 percent to RON 988.8 million. On the other hand, staff spending increased by almost a quarter to RON 253.7 million, while spending on amortisation doubled to reach RON 73.5 million. In total, operational spending increased by 27 percent to RON 490.1 million.
Net profit increased by 30.5 percent to RON 507.5 million, of which subsidiaries brought RON 71 million. The bank itself ended Q1 with a 19.1 percent higher profit of RON 436 million.
The BT Group ended Q1 2019 with assets worth RON 79.7 billion, of which RON 75.9 billion are the bank's, and net credits represent 48.5 of the group's assets. Loans increased by 2.1 percent compared to the end of 2018. BT Group companies granted 5,200 loans in the first quarter, which were worth RON 215 million, and signed 1,300 leasing contracts worth RON 210 million.