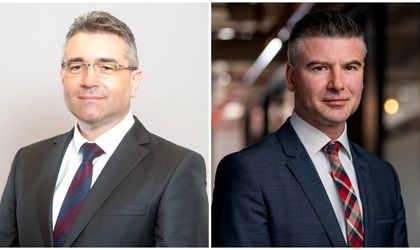 SAS, the global leader in analytics, announces that Banca Transilvania, the largest bank in Romania, will implement a SAS solution to cover all the needs of detecting and preventing bank fraud. This collaboration is the result of a close partnership between Banca Transilvania and SAS, carried out over a year, which will bring a competitive level to the bank and will ultimately determine better services to its end customers.
Banca Transilvania will implement a fraud prevention system to ensure the highest level of fraud detection capabilities, allowing optimal adjustment to the ever-changing business environment and accelerated digitalization. SAS will provide capabilities for advanced data analysis, Artificial Intelligence / Machine Learning and seamless integration with a wide range of existing systems.
"With the global pandemic and lockdowns, we have seen an increase in global digital fraud attempts. The level of sophistication of these attempts is increasing, but Banca Transilvania is focusing on fraud prevention by using top technologies to continue to provide seamless and secure services to our customers. We are confident in our partnership with SAS and we will continue to be the forerunners of digitalization on the market", says Leontin Toderici, Deputy General Manager of Operations, Banca Transilvania.
—
"We are happy and honored by the new partnership with Banca Transilvania! Our goal is to provide the bank with the necessary support for easy and fast interaction with customers, while maintaining strong control over anti-fraud monitoring, with a fast response time. We are lucky to have a visionary partner like Banca Transilvania in this new journey and we are committed to delivering another successful project", said Ștefan Baciu, Country Manager SAS Romania & Moldova.
Financial services organizations recognize the need for advanced technologies that include Artificial Intelligence / Machine Learning capabilities to identify emerging threats that overlap in real time. SAS has the capacity to meet these requirements through fraud management solutions, which provide:
real-time and 24/7 evaluation and decision-making, for all transactions, on all payment channels, using advanced AI / ML technology,
flexibility – allowing the evolutionary expansion of fraud prevention in new data segments,
operational efficiency and compliance with applicable regulations.